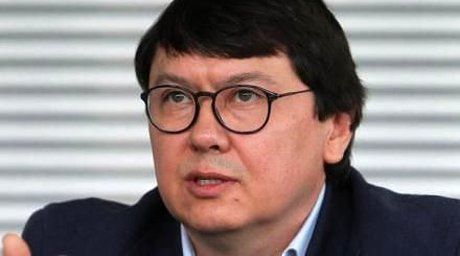 Rakhat Aliyev"On April 16, 2012 Rustam Ibragimov who was serving sentence in correctional facility, appealed to the RoK Supreme Court with the statement where he reported the facts of the committed crime that earlier were unknown to law enforcement and judicial authorities, azh.kz reports.
In this statement he for the first time admitted commission of murder and described circumstances of its commission in details. He also reported that it wasn't Yerzhan Utembayev, but Rakhat Aliyev and Alnur Musayev, who were the true persons who ordered the hit on Altynbek Sarsenbay-uly, - said Andrei Kravchenko, the RoK deputy general prosecutor at the briefing in Astana.
According to Kravchenko, Ibragimov killed Sarsenbayev. Earlier Yerzhan Utembayev, ex-chief of staff of the Senate of Parliament was considered the person who ordered assassination.
By order of the Supreme Court the reliability of additionally received evidence was checked by a specially established investigative task force consisting of the staff of the Prosecutor General's Office, KNB and RoK Ministry of Internal Affairs.
Altynbek Sarsenbayev, a Kazakh opposition leader and former information minister, was shot dead on a highway east of Almaty in 2006. The bodies of Sarsenbayev, 43, his aide and their driver were discovered on the road to Talgar, the spokesman said. Sarsenbayev was information minister under President Nursultan Nazarbayev between 1993 and 1999, when he was appointed secretary of the country's Security Council. He served as Kazakhstan's ambassador to Moscow in 2002 and 2003, when he quit government to join political groups opposed to Nazarbayev.
December 20 2013, 12:19