By Saule Tasboulatova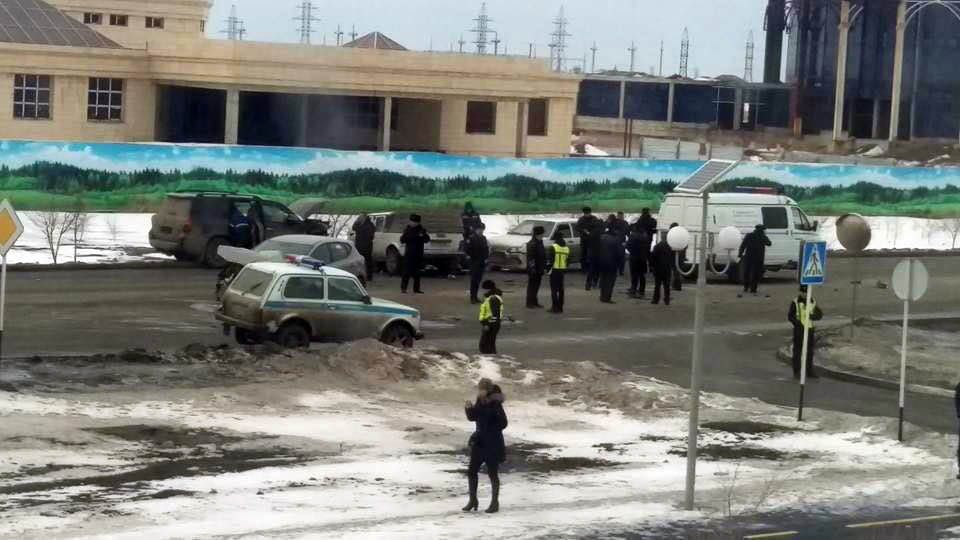 On the airport highway in front of WorleyParsons company office a fatal road accident took place. The passenger of "Niva" car, 39-y.o. woman died in the hospital.
According to Gulnazira Mukhtarova, the head of Atyrau Oblast Internal Affairs press service, around 12 o'clock noon from the side of Worley Parsons the company employee was driving out "KIA" car towards the main road.
– The driver of "KIA"made a side collision with" Land Cruiser 20"0. "Land Cruiser" was moving from the city in the direction of the airport. As the result of collision "Land Cruiser" drove onto the oncoming lane and had head-on collision with another "Niva" car that was coming from the airport. Another vehicle - VAZ-21014 driving behind "Niva", hit "Niva" from the back. As the result of road accident "Niva" passenger died. The Internal Affairs administration is currently engaged in clarification of the circumstances of this terrible road accident, – informed G. Mukhtarova.
According to eyewitnesses of the accident, "Niva" driver was in critical condition and taken to intensive care.
February 2 2016, 15:10