By Azamat Maitanov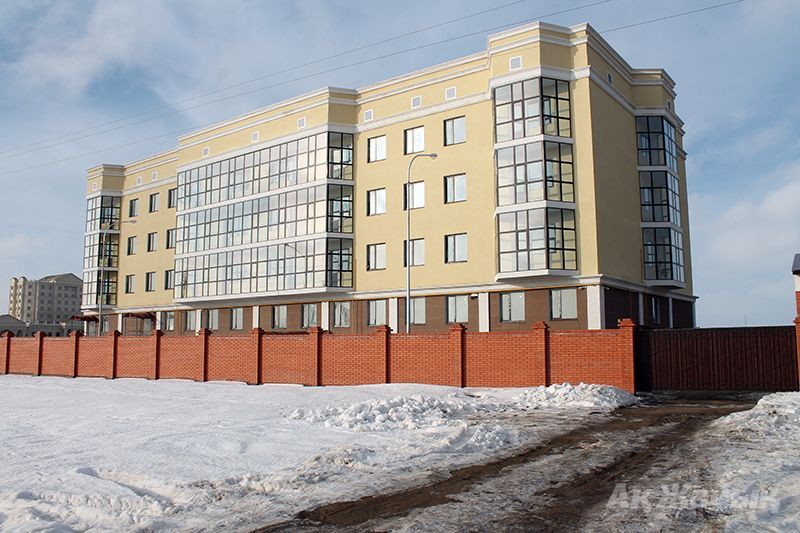 At the session of Atyrau regional maslikhat (local representative body) on January 8, the regional Governor Baktykozha Izmukhambetov admitted that special purpose building intended for Internal Affairs Department has been constructed in Nursaya residential district – (see "About sheriff, paid parking, building for police and Italian speed boat", "Police headquarter hasn't been built, but you can sail a million dollar Italian boat …"). Today you will learn all about this "special purpose" building and how much cheaper you can buy any Italian motorboat.
TAKE IT EASY, THIS IS HAMAM!
As our readers remember, the Governor refused point blank to tell in details about the ill-fated building, referring to some confidential instructions: "Perhaps they will ask about the work of KNB (National Security Committee)? When they come, what they are engaged in?" By the way, one, indeed, wants to ask a question: who from this department was supposed to get one out of 12 luxury apartments in this "special facility"?
And whatever wool they were trying to draw over the eyes of the people's deputies and the press, it is hard to believe that "the guest house" of the Internal Affairs Department was initially meant to be built as restricted access facility. Many civil servants, and not just from the Mayor's office who took all the burden for its construction and, therefore, were charged with full responsibility for it, have free access to its design estimate and financial documentation. The building is also registered in the state register as a residential house.
In this 4-storeyed house, built in the center of Nursaya residential district, there are two elevators for 12 apartments, each apartment has the space of 250 sq.m. On the first floor there is a Turkish bath - hamam, a sauna, a swimming -pool, everything is finished with expensive tiles. The apartments are furnished with Czech kitchen furniture, expensive bathroom fixtures and they already started to furnish it with imported furniture.
In the list of new occupants, according to our information, there is one regional Governor's Deputy, the heads of almost all law enforcement agencies (except, for example, ex-financial police head). They planned to move in January, but as it appeared, our first publication caused a slight panic in well-shaped lines of police officers and they fell back, into their modest hovels. Informal sources say that the article in the newspaper involuntarily saved the honor of a dozen of people in uniforms – their owners are now simply glad that they didn't' yield to provocations and didn't celebrate the housewarming.
According to "Ak Zhaik" information, after the scandal burst out, Baktykozha Salakhatdinovich personally visited "the guest house" and was very indignant, when he saw with his own eyes, what rather comfortable "special facility" has been built by his subordinates for the law enforcement staff during the time of overall economic crisis.
The house was immediately assigned to the use of the police department and one floor was allocated to "Arlan" special troops and SOBR Rapid Deployment Task Force. Young stout fellows were strictly warned to handle expensive equipment carefully and not to break tiles. Part of imported furniture that has already been moved in, was taken out and distributed to other police facilities.
THE BOAT IS ON SALE, BUT WITHOUT GIRLS
Except the story with this building, the Governor announced at the maslikhat session that one 1,3 million dollars worth Italian boat for police isn't enough, it is necessary to buy more.
We decided to help in this difficult business and find out from the producer – FBdesign company – the cost of the same patrol boat - FS-38 Stab. We sent to the Apennine Peninsula with our letter the photo of the boat model that was purchased by the Atyrau police officers. From the town of Annone di Brianza, that is near Milan, "Ak Zhaik" newspaper received quite an interesting answer signed by the head of the company Fabio Buzzi. With courtesy inherent to the Italian dealers, the well-known designer told us the following: "Dear Sir! The boat on your picture is our 38 Stab in the " Moka" inboard version. An identical one is also in use in your country sold thru our local agent and friend Z (the name and surname are indicated – Editor's note).
We have not a similar boat ready, but we will be pleased to make a new one in a short time. Consider that a similar boat new, with 2 FPT inboard diesel engines cost 465 000 euros, and can be delivered in 120 days.
Another option can be the same boat in the outboards version : with 2 Verado of 300 hp and a speed of about 53 Knots the cost is 390 000 euros, available in 80 days.
As an option we can propose a real good opportunity : we have immediately available one FB 48 Stab, with 3 Yamaha 350 outboards, a speed over 60 Knots, capable of 48 Knots with only 2 engines running used only as a demo boat by us. Cost is 620 000 euros new and we offer at a very convenient cost of 380 000 euros.( Girls are not included) See enclosed pictures. Let us know. Regards, Fabio Buzzi."
Perhaps, before buying another expensive boat, some of our heads should take an interest, how much would it cost at the producer? And you can even bargain. See, what huge discount the Italians offered. Even taking into account transportation and other costs (the customs duty, etc. in this case can be not considered, since the item is turned over to the property of the state) our police department has obviously lost money.

FETCH! – TO THE MINISTRY OF INTERNAL AFFAIRS: CHECK INTO THIS MATTER!
And here what our sources inform from Astana. The publication in the newspaper about the building and the speed motorboat reached the table of the head of Presidential Administration Nurlan Nigmatullin. From AkOrda with the instruction "Urgently! Check into this matter!" it was sent to the Minister of Internal Affairs Kalmukhanbet Kasymov. In the nearest future a comprehensive due diligence investigation of financial and economic activity of the regional Internal Affairs Department is expected.

January 18 2016, 16:42