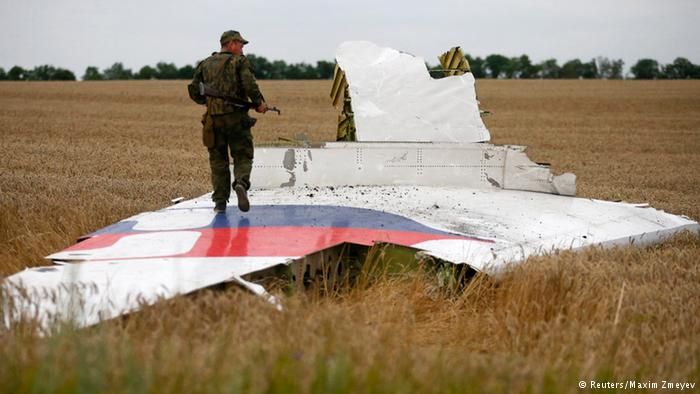 A Dutch-led international team is due to issue its long-awaited findings into what brought down flight MH17. The Malaysia Airlines passenger jet crashed over eastern Ukraine in July 2014.

The director of the Dutch Safety Board (OVV), Tjibbe Joustra, was due to first present the findings first to victims' families on Tuesday at a military base in Gilze-Rijen, where parts of the aircraft have been reconstructed. Joustra was then to present the findings to journalists.
Malaysia Airlines flight MH17, which was flying a routine stretch from Amsterdam to Kuala Lumpur, crashed in territory held by pro-Russia separatists in eastern Ukraine on July 17, 2014 . All 298 people on board, most of them citizens of the Netherlands, were killed.
Carefully-worded preliminary findings issued by the board in September 2014 reported that the Boeing 777 was likely hit by multiple "high energy objects from outside the aircraft."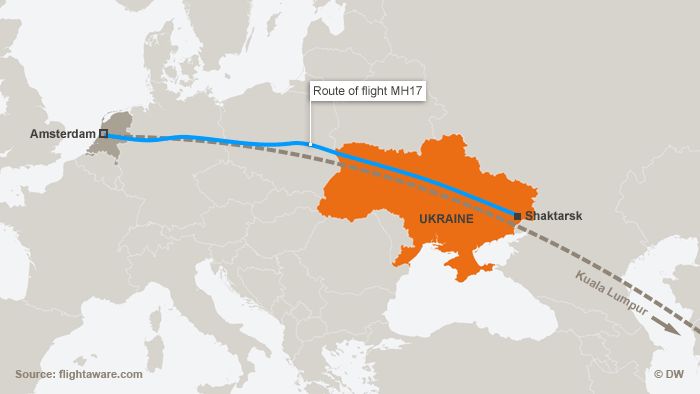 Tuesday's report was expected to answer the question of what caused the crash . It was expected to answer whether the plane was shot out of the sky by a Russian-made surface-to-air missile known as a Buk. Investigators said parts which appeared to belong to a Buk were discovered at the crash site in August.
The Russian maker of Buk missile systems, Almaz-Antey, is also due to hold a press conference Tuesday at which it may dispute the Dutch Safety Group's findings.
Mission is not to lay blame
Kyiv and Western authorities have pointed the finger at pro-Russia separatists who had been fighting against Ukrainian government forces in the area around the time of the tragedy, saying they had been supplied with missiles by Moscow. Russia has denied this and put forward several other theories, including that the Ukrainian armed forces were to blame.
The investigation will also address other key questions including why the plane was flying over Ukraine's conflict zone and why it took several days for some victims' families to receive confirmation of who was on board.
The Dutch Safety Board does not have the mandate to apportion blame. A separate international criminal investigation - also Dutch-led - is still going on. Prosecutor Fred Westerbeke has said he would not rest until those responsible for downing MH17 were brought before a judge. If suspects are identified, it remains unclear how and where they would face justice. A Dutch proposal at the United Nations to set up an international tribunal was vetoed by Russia .
Source: dw.com
October 13 2015, 09:57