By Tamara Soukhomlinova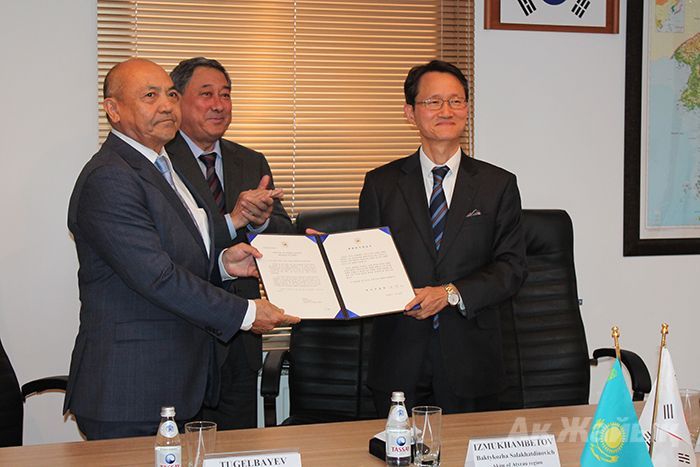 On September 8-9, the Plenipotentiary Ambassador of the Republic of Korea in Kazakhstan Cho YONGCHON visited Atyrau with working visit. The main purpose of his visit was the appointment of the honourable consul of Korea in Atyrau. Famous businessman, the former head of Atyrau Oblast Sagat Tougelbaev was appointed as the council.
During the ceremony of exequatur handover to the honourable consul the South Korean ambassador emphasized:
- Currently in Atyrau Oblast a number of leading South Korean corporations actively operate. We hope that with the opening of honourable consulate in your region the economic relations between the Republic of Korea and Kazakhstan will become even more stronger, and investment activity of the Korean companies will only expand. At least, we are very interested in it.
There are good grounds to elect Sagat Kashkenovich for execution of this mission. For years Tougelbaev with his activity proved himself as competent manager and successful businessman. He is also the expert in economic issues famous not only in Kazakhstan, but also abroad.Ambassador Extraordinary and Plenipotentiary of Kazakhstan in South Korea Cho yong Chong said that Sagat Tugelbai will promote and protect the interests of workers employed in Korean corporations in Atyrau region, as well as assist representatives of the Korean diaspora in solving various issues.
Governor of Atyrau region, Baktykozha Izmukhambetov held a meeting with Ambassador Extraordinary and Plenipotentiary of the Republic South Korea in the Republic of Kazakhstan Cho yong Chon.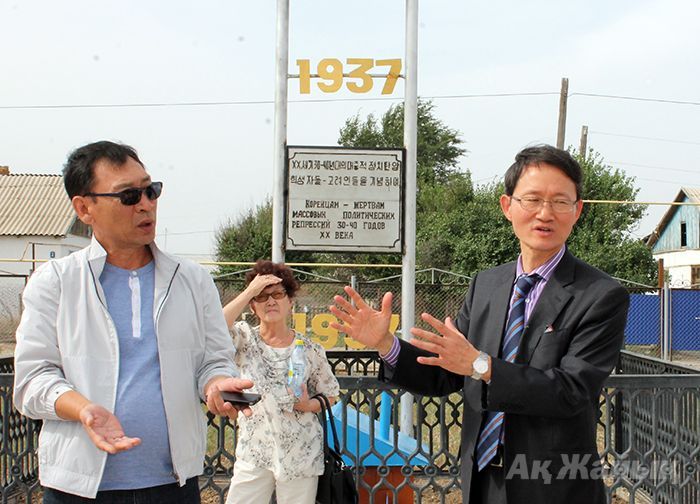 According to Mr. Izmuhambetov, six investment companies with Korean capital operate in Atyrau region. Nevertheless, the trade volume is less than USD 300 million.

Governor of the region stressed that cooperation should be developed primarily in the areas of health, petrochemicals and agro-industrial sector.

"Atyrau area is an industrial region of the country. However, following the instructions given by Head of State, the region is implementing projects in other directions. Mr. Izmukhambetov informed the Ambassador that at the end of the current year the region will commission a pharmaceutical factory producing more than 50 types of medicines.

In addition, Governor of the region offered South Korean entrepreneurs to take part in the implementation of projects in the field of petrochemicals and agricultural sector.

The head of the South Korean embassy thanked the head of the region for the reception and noted the successful development of Atyrau city. In conclusion, he expressed willingness to expand business relations with the region.
September 11 2015, 09:42