By Zulfiya Bainekeeva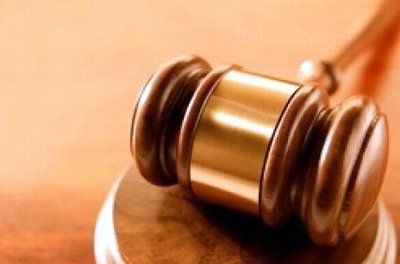 One more person involved in "Bergei Ryskaliyev's organized criminal group" - former director of "ATG Kurylys" LLP Zhanbolat Dyusenbaev was sentenced by the specialized inter-district court on criminal cases of Atyrau Oblast to 10 years of imprisonment in high-security prison with confiscation of property.
To recall, the sanction for arrest of Dyusenbaev, ATG Kurylys LLP director, was issued in September of 2012. He was put on international wanted list together with Bergei Ryskaliyev, Amanzhan Ryskali, Aibat Suleimenov, Rustem Albakasov and others, altogether 13 suspects, for embezzlement of budget funds and other serious crimes. ATG Kurylys LLP participated in tenders for gasification in Atyrau Oblast.
Dyusenbaev was detained at the end of March of this year in Aktobe. He is the second out of 13 fugitives put on the wanted list. The first person who was arrested was Oleg Pavlichenko, who was detained in February in Moscow.
Dyusenbaev's company performed gasification work in Kyzyl-koga and Kurmangazy districts. 37,4 billion tenge was allocated for that project from republican and local budgets.
The defendant during judicial proceedings didn't admit his guilt and asked to pronounce the verdict of not guilty. Nevertheless the court found him guilty as per part 3 of Art. 235 of Criminal Code of Kazakhstan ("Participation in the criminal organization"), Art. 176 ("Misappropriation or embezzlement of entrusted someone else's property").
The amount of damage to the state caused by Dyusenbaev's activity has been estimated by court at 2,7 billion tenge that he should compensate.
August 3 2015, 12:49