By Anastassiya Pastoukhova and Murat Sultangaliev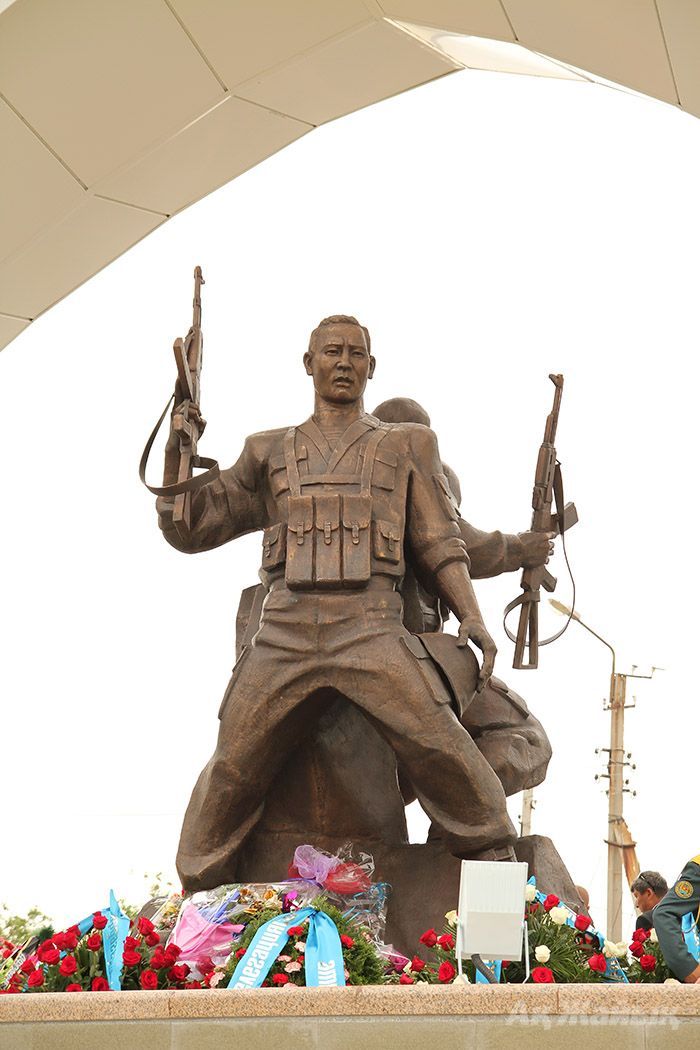 In Atyrau after 26 years of Soviet troops withdrawal from Afghanistran monument was unveiled to Afghan war soldiers.
On June 5, in Victory Park the ceremony was held dedicated to the opening of the monumental complex in memory of soldiers who died in Afghan war and during defending the Tajik-Afghan border.
The complex was installed next to the Wall of Fame of Aturalians who died in WW2 and the monument dedicated to the victims of Stalin repression.
The architect Samatbek Bokebaev explained the meaning of the monument, who together with another renowned sculptor Askar Nartov, is the author of the project.
He said that he dreamed of building such a monument since 2008 and when the government allocated the money for the complex, they built it in 1 month and a half time. He also said that they were happy that they contributed to this cause their share.
June 8 2015, 09:45