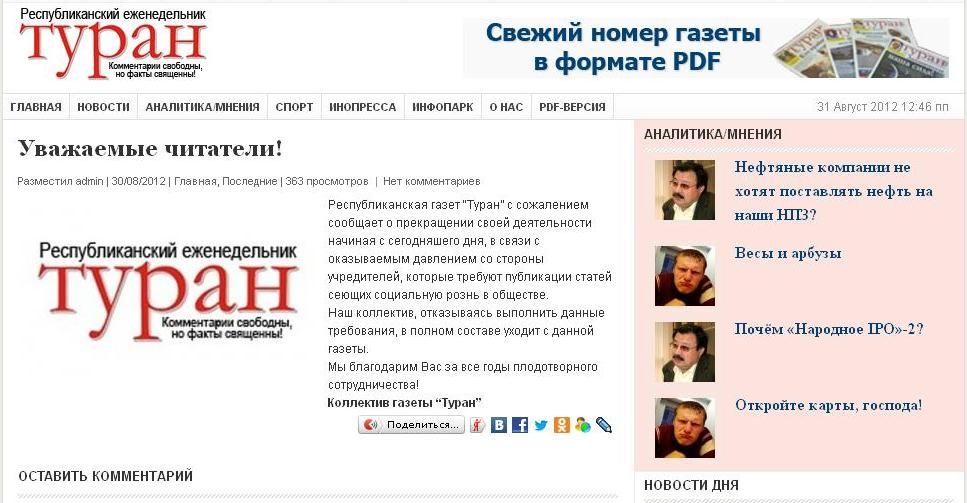 In Atyrau, two republican newspapers with the ten-year publishing history in the city, were closed due to pressure exerted on employees by owners of the newspapers, according to Interfax-Kazakhstan.
The Republican Turan Newspaper, with regret, announced termination of its activities starting today, owing to the pressure exerted by the founders who demanded publication of articles that would incite social hatred, as per the statement posted at the website.
For same reason was closed a Kazakh language newspaper Altyn Orda, which has posted the similar message in the web.
Given this, according to one of the resigned employees, the newspapers had refused to publish the 'open letters' in support of ex-akim Bergei Ryskaliyev.
To recall, in mid August the 45-year-old Ryskaliyev left the Atyrau Oblast governor position he had been holding since October 2006, due to health condition.
Later, the RoK Ministry of Internal Affairs invalidated the information spread by media about the alleged arrest of Ryskaliyev.
August 31 2012, 12:30