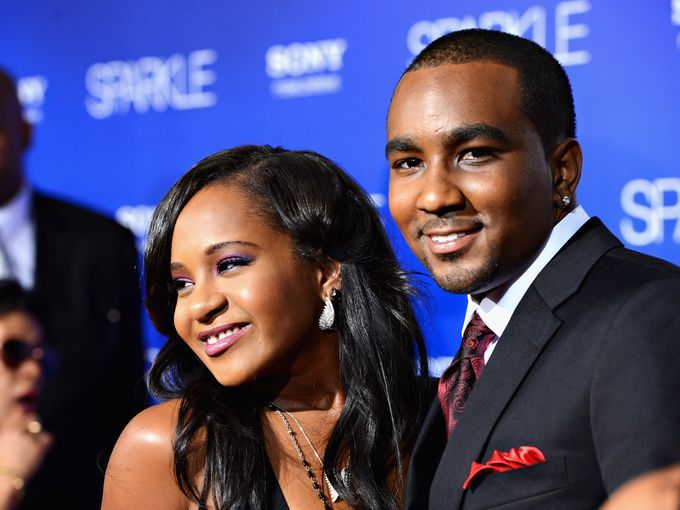 Bobbi Kristina Brown, daughter of singers Bobby Brown and the late Whitney Houston, was found face down and unresponsive in a bathtub on Saturday in her Roswell-area home.
Police said her husband, Nick Gordon, and a friend found her and started CPR until police and paramedics arrived. Roswell police responded to a 911 call about the 21-year-old at about 10:30 a.m.
Brown was taken to North Fulton Hospital in Roswell.
Celebrity gossip website TMZ.com, is reporting on Sunday that sources connected to the family said Bobbi Kristina has "'significantly diminished' brain function and... it does not look good." CBS46 is working to confirm that report.
Brown's mother, Whitney Houston, passed away nearly three years ago on Feb. 11, 2012. The Grammy Award-winning singer was found unresponsive in a bathtub on the eve of the Grammy Awards. According to a coroner's report, she accidentally drowned. Heart disease and cocaine use were listed as contributing factors.
Police executed a search warrant for Bobbi Brown's home, but they would not elaborate on the reason. Investigators said they have not yet found anything at the home indicating whether drugs or alcohol played a factor. They do not know if Brown's husband Gordon or anyone else was home at the time she became unresponsive.
CBS46 has learned police were called to the home on Jan. 23, because of a fight. However, when officers arrived, no one was at the residence.
A confidential source, who has been inside the hospital with the family for a good part of the day on Saturday, told CBS46 that Brown is currently in the intensive care unit. Doctors have stabilized her breathing.
Family and friends have gathered at the hospital. According to the source, Bobby Brown is at the hospital after arriving in Atlanta on Saturday on Tyler Perry's jet. Perry, apparently, was flying to Atlanta and offered to bring him. The source told CBS46 on Saturday that although Bobbi Kristina Brown is still unconscious, the mood is positive. She is breathing but is in a medically induced coma.
"Privacy is requested in this matter. Please allow for my family to deal with this matter and give my daughter the love and support she needs at this time," said father Bobby Brown in a statement Sunday.
In Nov. 2012, Bobbi Kristina Brown was cited in a single-car accident.
February 2 2015, 10:41