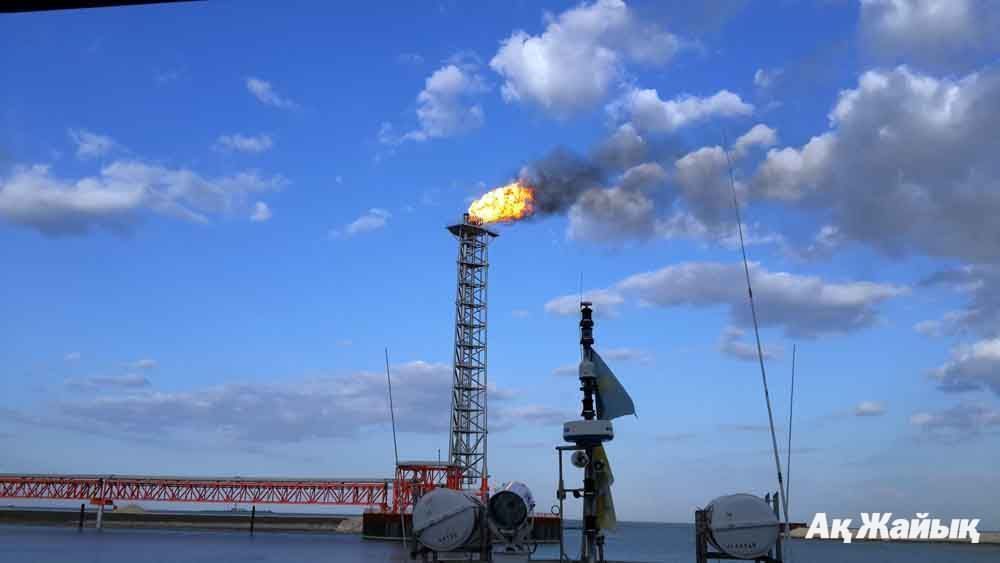 Residents of Beryozovka village are sure that their children suffered from hydrogen sulfide poisoning. They demand monetary compensation- a share to be paid to them from the 10-billion fine imposed by prosecutor's office on KPO B.V. The villagers met with journalists on January 27 at the "Abyroi" public organization office, azh.kz reports referring to "Uralskaya Nedelya".
"We are utterly revolted with the results of the investigation. This is a pure cynicism on the part of the authorities who explain mass poisoning of children in the village with simulation and background diseases. Our children have different background diseases, and they cannot have identical symptoms that occur simultaneously at the same time and in the same place. It is obvious that our children suffered from long impact of hydrogen sulfide. Our authorities deny the link between mass poisoning and the field operations, but at the same time they impose 10 billion tenge fine on KPO. Where is the logic? Therefore we demand the payment of compensation and immediate resettlement of village residents to the ecologically safe place" say Antonina Prokhorova, one of the activists in the village.
Another activist Kazbek Irmikbaev says that on February 1 6 children from Beryozovka will travel to Almaty for medical treatment at the expense of the state, but that is not enough.
To recall, on January 20 the Beryozovka village residents met with the Governor and the delegation from the government headed by the vice-Minister of Energy U. Karabalin where they accused the doctors and government officials of telling lies. The village people were revolted by the conclusion of the working commission that stated they have not revealed any serious environmental violations by the Karachaganak field.
Twelve children on January 22 felt sudden deterioration of health while they were at school. Some children were hospitalized.
Translated by Zeena Urynbassarova
January 28 2015, 17:28