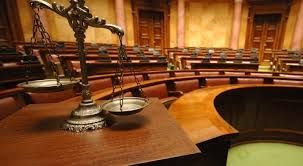 The Ad hoc Committee of the International Centre for Settlement of Investment Disputes (ICSID) has issued a final decision in favor of the Republic of Kazakhstan in the arbitration case against Dutch company KT Asia Investment Group BV (KT Asia) indirectly owned by Mukhtar Ablyazov, Tengrinews reports citing the press service of the Ministry of Justice of Kazakhstan.
The arbitration was initiated back in 2009 and funded by Ablyazov, a fugitive Kazakh tycoon who used to lead BTA bank for several years. His Netherlands-based company accused Kazakhstan of nationalizing the minority share in Kazakhstan's BTA Bank that allegedly belonged to KT Asia. Its share reportedly equaled to 9.99%.
The company demanded a compensation from Kazakhstan totaling $1.5 billion but the ICSID ruled in favor of Kazakhstan on 17 October 2013.
Kazakhstan was successful in proving that KT Asia was one of Ablyazov's shell companies that he used to move assets from one company to another. Moreover, KT Asia bought BTA shares at the cost 7 times below the market price using a loan from the two companies that sold the shares that also belong to Ablyazov.
Neither the loan's principal nor the interest were ever paid back on the loan. The debt was just written off and the two companies were liquidated to nullify the debt of KT Asia.
The decision was appealed by the plaintiff to the Ad hoc Committee of the ICSID, which "repeatedly and finally rejected the recovery from Kazakhstan of 1.5 billion dollars to the company KT Asia Investment Group BV" on November 20, 2014, the Kazakh Ministry's press release said.
Mukhtar Ablyazov is currently in jail in France. A French court decided to extradite him to Russia, where he is accused of embezzling $5 billion.
The Prosecutor General's Office in Kazakhstan confirmed that Kazakhstan was not negotiating Ablyazov's re-extradition from Russia to Kazakhstan.
In Kazakhstan the ex-banker is accused of embezzling $6 billion from BTA and other major financial fraud. He faces 13 years of imprisonment and confiscation of property in his home country.
The man is also wanted in Ukraine, where he is accused on embezzling $400 million.
December 4 2014, 15:13