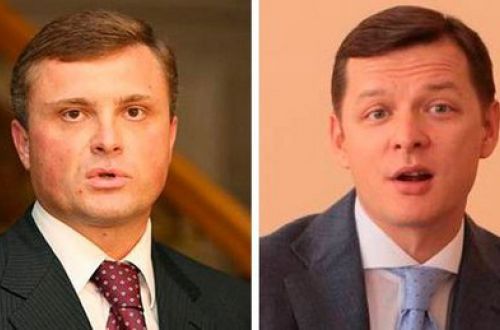 S. Levochkin and O. LyashkoThe Ukrainian officials Oleg Lyashko and Sergey Levochkin were involved in the British Peter Baruch's case, who was condemned in the West Kazakhstan for corruption of minors, azh.kz refers to From-UA.com.
According to mass media, special investigators from the Prosecutor General's Office of Kazakhstan are on their way to Ukraine. They are engaged in investigation of the criminal charge brought against Lyashko and Levochkin. The Ukrainian deputies are suspected of committing sexual crimes concerning minors. Incidents took place in Kazakhstan in 2011-2013, writes the media.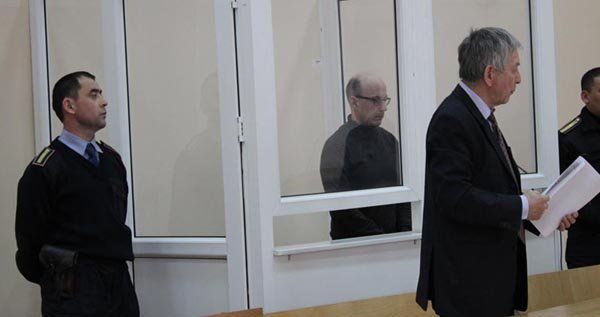 Peter Baruch at the court in Uralsk city.According to the mass media, British citizen Peter Baruch - the consultant of one of the oil and gas companies met Levochkin (as co-owner of RosUkrEnergo) at the business meeting. According to P. Baruch, who is sentenced for 8 years of imprisonment, he was accompanied in his sex-tours around the cities of the West Kazakhstan region by the official Levochkin and the People's Deputy of Ukraine Oleg Lyashko.
"The people's deputy, according to Ukranian media, tried to hide these facts. Lyashko several times informally met overseas with the lobbyists in the government of Kazakhstan. The last two meetings took place in the Austrian Salzburg on September 15 and in the Greek Thessaloniki on October 16. However, the Prosecutor General's Office of Kazakhstan, after all, sent its representatives to Ukraine,"-reports korr.com ua, another Ukrainian media.
Translated by Zeena Urynbassarova
November 20 2014, 04:24