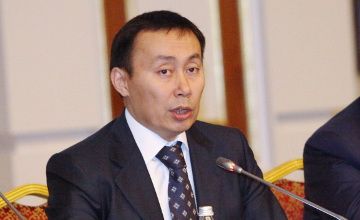 A. Mamytbekov, RoK Minister of AgricultureKazakhstan will keep in check bread and flour prices up until September 1, 2015.
"A state commission has made a decision to stabilize bread and flour prices, so there will be no bread and flour price hikes until September 1, 2015," Agriculture Minister of Kazakhstan Assylzhan Mamytbekov said at the Government's hour at Majilis, the lower chamber of the Kazakh Parliament, azh.kz refers to inform.kz.

Minister Mamytbekov also added that state subsidies will be allotted to this end.
November 17 2014, 14:46