By Murat Sultangaliev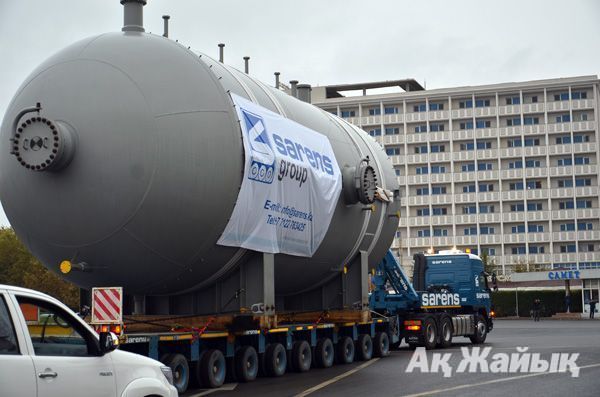 Transportation of a large-size freight for Tengiz field (width-10,5 meters, height-10,5 meters and weight- 300 tons),is ongoing. Currently "elephant" is at Bekbike village, 25 kilometers away from Dossor.
Today, Nov 14, it will be transported along Dossor-Kulsary highway from Bekbike village to Komsomol village (47km section). On Nov 16 it is scheduled to transport it from v. Komsomol to Kulsary (25km section) and then further via an old bypass road to former Sarykamys village.
On Komsomol-Kulsary route the freight will be transported along a temporary banked earth road. The final part of the "elephant's" long Odyssey is planned for Nov 18. The section Sarykamys-Tengiz is not used by transport, therefore, that section should be covered without any troubles.
November 14 2014, 11:03