By Zulfiya Bainekeeva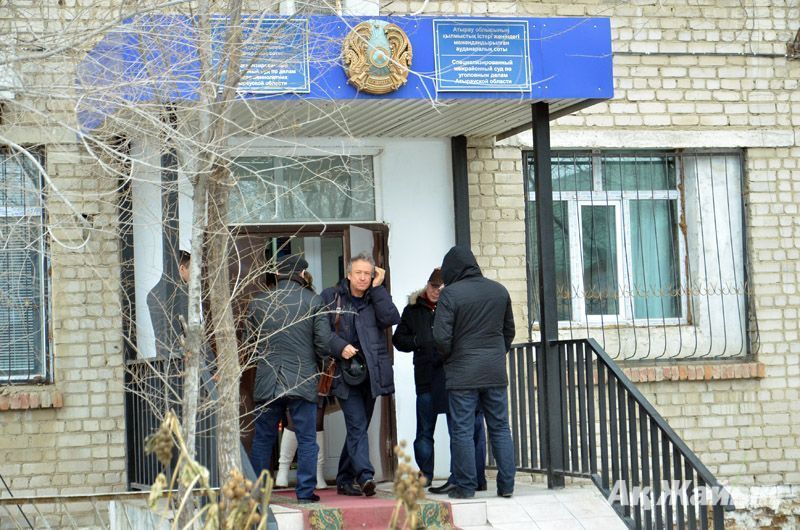 Pronouncement of sentence in the case of ex-governor Bergei Ryskaliev's organized criminal group in specialized interdistrict court on criminal cases of Atyrau Oblast has been postponed from November 10 till November 14.
The court was preparing for the sentence pronouncement of this headline-making criminal case since October 25. By the way, some charges in relation of the insignificant part of defendants have been already dismissed during the court sessions. The public prosecutors requested various terms of imprisonment for the defendants. The heaviest one is 18 years for the former deputy governor of Atyrau Oblast Bolat Daukenov.
To recall, the investigation was conducted during 8 months (from August 2012 till April 2013). In total 73 criminal cases have been initiated (later they were combined) under such articles of the Criminal Code as participation in an organized criminal group, embezzlement of budget funds, false business, bribe taking, abuse of powers, fraud, forgery and office forgery. 22 people - former officials of various levels, employees of private contracting companies that fulfilled orders of regional and city governors, the individuals who were engaged in cashing of stolen money were sitting on defendants' bench.
The case was considered by Gulnar Dauletova, chairman of specialized interdistrict court on criminal cases.
The regional court explained the reason of the delay by a large volume of materials subject to studying. And that was true: about 70 expert examinations have been performed, more than 750 people interrogated, over 30 thousand documents withdrawn. The criminal case files comprised over 700 volumes.
November 11 2014, 10:32