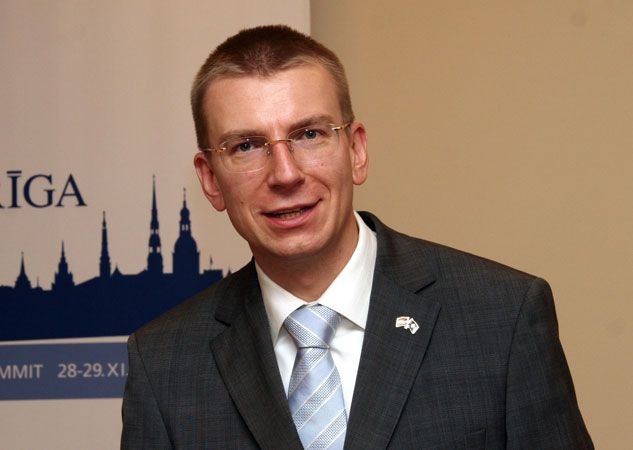 Edgars Rinkēvičs, the foreign minister of Latvia.In a country where LGBT rights have far to go, a key government figure publicly embraces his sexual orientation.
Edgars Rinkēvičs, the foreign minister of Latvia, used his Twitter account to announce to his country, and the world, that he was gay on Friday morning. Urging his country to "create a legal status for all kinds of partner relationships," Rinkēvičs becomes one of the most high-profile out public officials in Eastern Europe, where LGBT rights have been slow to gain traction.
Latvia is one of the few European countries that still has a ban on same-sex marriage, and hostility to homosexuality generally remains high, if not as virulent as in neighboring Russia. The tweet by 41-year-old Rinkēvičs, a member of the ruling Unity party since 2011 and one of the country's most popular politicians, according to The Washington Post, will inspire a much-needed conversation on attitudes to homosexuality at a time when the country continues to pivot to the west, as a resurgent Russia again threatens its eastern neighbors.
The capital, Riga, was the 2014 City of Culture, and the country will take over the European Union's rotating presidency in January. Rinkēvičs signed off his tweet with #proudtobegay.
November 10 2014, 02:37