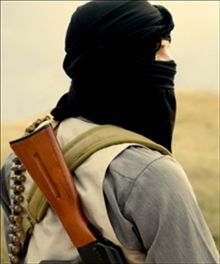 Kazakhstan is experiencing a steady trend of radicalization, with growing numbers of people attracted to "non-traditional" Islam, the country's Deputy Prosecutor General said on Thursday.

"Experience shows that they are inclined to commit acts of terrorism," Deputy Prosecutor General Johan Merkel told a conference on Thursday.

He added that their "ranks are filled with low-income, socially unsettled young people who lack an appropriate knowledge of traditional Islam."

Merkel's comments are the latest by Kazakhstan's authorities warning of an allegedly rising degree of extremism in the oil-rich Central Asian country.

Critics, meanwhile, have accused President Nursultan Nazarbayev, who has been in power since 1990, of using anti-extremist rhetoric to crack down on any opposition to his rule.

Just yesterday, the Prosecutor General recommended a ban on two opposition parties and a variety of opposition media outlets, claiming they encourage extremism.

Last month, opposition activist Vladimir Kozlov, leader of the unregistered Alga! party, was sentenced to seven-and-a-half years in prison for his alleged role in provoking mass riots in western Kazakhstan last December, when dozens of protesting oil workers were killed by security forces as they dispersed the demonstration.

Kozlov has denied any role in the riots, while other activsts claim his trial was politically motivated.

Merkel said that 148 people were convicted on charges relating to terrorism, in the past five years, while 160 were convicted for extremism. About 60 percent of these, he added, are under the age of 29, while 95 percent were unemployed.

"Naturally, it's necessary to raise the question...of exactly who is a Kazakh terrorist today," he said.
November 22 2012, 14:00