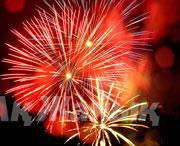 Almaty. November 9. KazTAG- 6 days off in total will be having the people of Kazakhstan during the public holidays in December.
According to the list of state and national holidays, Kazakhstan will be celebrating the day of the First President on December 1 and the Independence Day on December 16.

"The following amendment to be introduced into the Law dated December 13, 2001 "On Holidays inRoK"…" to add into Article 3 the 9th paragraph with the following content:The Day of the First President – December 1," reads Article 1 of the RoK Law dated December 14, 2001 "On Introduction of Amendments into the Law on Holidays in Kazakhstan".
Since December 1 in 2012 falls on Saturday, then as per the Law on Holidays, those who work 5/2, will have Monday, the 3d of December, as the day off (since Saturday is moved to Monday, 3d of December). Therefore, they days off are 1st,2nd and 3d of December.
Those who work 6/1 will have only 1st and 2nd of December as days off.
As per Article 2of the Law of the Republic of Kazakhstan "On holidays inKazakhstan," 16th of December, the Independence Day is a public holiday.
"The Independence Day, 16th of December, celebrated on December 16 and 17, is the public holiday", reads the Law.
According to Article 5of the Law of the Republic of Kazakhstan, in case the holiday falls on a weekend day, it is moved to thenext working day after weekend day.
In 2012 16th of December falls on Sunday. As per the law it is moved to Tuesday, 18th of December. Therefore, this year the days off are 16th, 17th and 18th of December.
WKT citing kaztag.kz
November 10 2012, 00:41