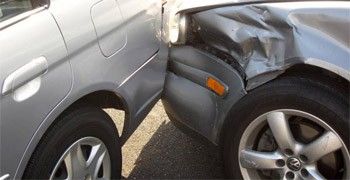 The police investigation results showed that 27-year-old swindler from Tashkent arrived to Almaty only ten days ago. But during this short period of time he managed to swindle at least two car owners from Almaty. He intentionally drove his car to get a hit from the expensive imported cars and then under the pretext of repair of the damaged cars he managed to cheat out from their owners 30 thousand Euros and 29 thousand dollars, reported today Izvestiya Kazakhstan.
However the deceived expensive car owners, having recovered from the initial shock, decided to apply to police. After a number of operative measures carried out by the police, the Almaty Organized Crime Control Department employees detained the swindler. The policemen don't exclude the possibilities that there were more crimes committed by him and currently they taking due measures to find other victims of the road swindler.
The Head of the Almaty Organized Crime Control Department, Bakhyt Balgimbayev, said that it is not the first case when the swindlers from other neighboring countries are engaged in similar criminal business. At the end of July the police detained interstate criminal group consisting of the citizens of Russia and Uzbekistan. They were caught red-handed when they were receiving 30 thousand dollars from their victim. Currently the investigation proved the participation of the members of this organized criminal group in more than 40 frauds. By simulating road accidents with participation of allegedly official cars of intelligence services, they cheated out from the victims 20-30 thousand dollars each time. The alien swindlers managed to make huge profit in foreign currencies. Now the swindlers are kept in custody and will soon appear before the court.
WKT citing mvd.gov.kz
November 2 2012, 19:45