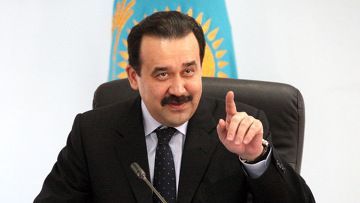 Photo:gov.kzPrime Minister of Kazakhstan Karim Massimov signed order to give reproofs to three Vice Ministers, according to azh.kz.
The reproof was given to Vice Minister of Finance Ruslan Dalenov for delay in execution of the plan of legislative activity of the Government in 2014.
The other reproof was announced to Vice Minister of Economy and Budget Planning Madina Abylkasymova for the same reason.
The third note was announced to Vice Minister of Regional Development Serik Zhumangarin for the weakening of control over the implementation of development programs.
May 5 2014, 11:59