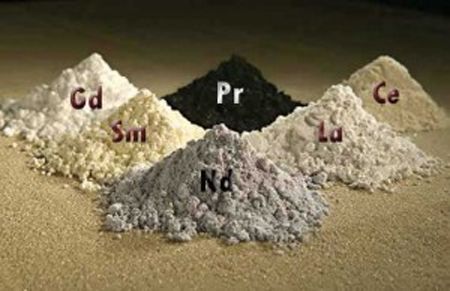 TOKYO (Reuters) - Japan is likely to start importing rare earths from Kazakhstan as early as January as part of its efforts to lower its dependence on China, the Yomiuri newspaper said on Friday, citing unidentified government sources.
The supply of rare earths has been a major concern for Japan after China at one point held back shipments of the vital industrial ingredients in 2010 in the wake of a bilateral dispute.
China, the world's biggest producer of rare earth metals, is also likely to turn an importer of them by as early as 2014 as it boosts consumption in domestic high-tech industries. The group of 17 elements are used in new technologies like smartphones and hybrid cars.
The Yomiuri said Japan plans to import a total of around 1,500 tonnes of rare earths from Kazakhstan a year, accounting for about 7.5 percent of its annual demand.
That includes about 20 tonnes a year of dysprosium, used in motors for electric and hybrid cars, which would account for 3 percent of Japan's demand for the material, it said.
The World Trade Organisation is looking into complaints made by Europe, Japan and the United States over China's curbs on exports of rare earths.
Reuters
November 2 2012, 13:36