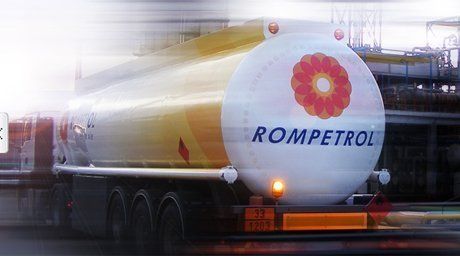 Photo courtesy of rompetrol.comKazMunayGas oil and gas company is purchasing 26.7% in Rompetrol Rafinare (a member company of Rompetrol Group, operates the most modern refinery in Romania) for $200 million, tengrinews reports, citing the Company's Press Service.
"Romania's Government approved of the provisions of the MoU signed back in February between Rompetrol (solely owned by KazMunayGas) and the Committee for State-owned Stakes Management and Privatization Issues within the Romanian Energy Ministry. A major provision envisages purchase of 26.7% in Rompetrol Rafinare from the country's Government for $200 million and launching a joint investment fund to implement projects in the Romanian energy sector in line with strategic interests of KazMunayGas. The share of the Romanian Government in the joint fund will stand at 20%", the statement reads.

"It's of paramount importance that the investment programs of the fund will enable KazMunayGas to strengthen its positions as a major international player in the Black Sea basin", the press-release emphasizes.

The overall investments may reach $ 1 billion. Projects in line with KazMunaiGas policy will be financed through borrowing at the capital markets and through attracting outside co-investors for individual projects.

"Expanded activities of Rompetrol in Romania will bolster KazMunayGas' strategic plans in the region and plans to enter the club of 30 largest oil and gas companies worldwide", the press-release quotes Sauat Mynbayev, the Company's Chair of the Managing Board, as saying.

Rompetrol Group is solely owned by KazMunayGas. The group operates in oil processing and sales of petroleum products in 12 countries. The Company is primarily concentrated on the Black Sea basin, notably Romani, wherein the Group owns 2 oil refineries. The Group also operates over 1100 fuel stations across Romania, Georgia, Bulgaria, Moldova, France and Spain.

KazMunayGas is the state-owned oil and gas company of Kazakhstan. Its subsidiaries include KazMunayGas Exploration Production (AO), Tengizchevroil (20%), KazTransOil, KazTransGas, KazMunayGas Trade House, Kazmortransflot, KazMunayTeniz and some other companies.
January 29 2014, 10:23