By Azamat Maitanov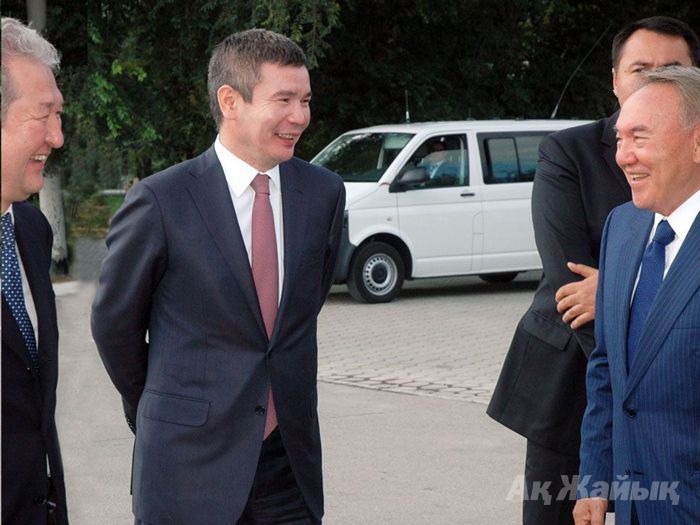 At the end of last week Rakhat Aliyev stated that Ryskaliyev brothers - Bergey and Amanzhan are killed on the order of N. Nazarbayev and their bodies are buried on the territory of his residence in Borovoye. President's former son-in-law wrote about this in his Facebook. It was Aliyev's reaction one day after the news about the dismissal of Aslan Mussin, the chairman of RoK Accounts Commission "in connection with transference to another job".
This time Mr. Shoraz (Rakhat, as we know, took a surname of his new wife) failed to shock the public with telephone conversations' records' placed on the Internet, or copies of documents testifying that the president allegedly gave the order to Mussin to organize provocations using Ryskaliyev and shooting of Zhanaozen oil workers on Independence Day in December of 2011.
If that was true, then we would consider the president the political self-murderer, which isn't anything like him.
We can be assured that the above version will never be accepted by the authorities - even if to assume that Mussin and Ryskaliyev somehow, having their own reasons for that, were involved in Zhanaozen tragedy (see "Employee of "Arlan" security task force: Bergey didn't send anybody to Zhanaozen"). Because the accusation of the former Governor and the former head of Presidential Administration in organization of provocative arsons and riots will turn the large-scale and corruption case into political trial, capable of shaking the buttress of the power structure.
It is known that Shoraz-Aliyev himself has dead men "hanging on his neck" like millstone cutters. Recently the State Public Prosecutor's Office accused him of one even more serious crime - the murder of Altynbek Sarsenbayev and his two assistants. In response Rakhat promised to publish in January the next portion of compromising evidences about top officials of the country.
But, presently, the information that Ryskaliyev brothers are killed, has no confirmation. And until this version is not voiced at the coming trials next week in Atyrau or in statements of law enforcement agencies, it will remain a fib.
In Aliyev's Facebook message there is one statement that will draw the attention of Internet users by its sentimental dramatic effect. For the people familiar with the matter, this is just repetition of well-known rumor about Bergey and Amanzhan Ryskaliyev's father, who allegedly shortly before his death sent the letter to the president asking him to return the remains of his dead sons.
It is clear that there will be no official reaction from Akorda to all these Aliyev's accusations. Therefore, we are compelled to use informal information provided by our sources, who claim that Bergey and Amanzhan are alive and kicking. They are simply not searched well.
"We very much hoped that Ryskaliyev brothers will attend their father's funeral and moved up there our forces and special vehicles, but they didn't show up. But we know for sure that the brothers sent the mourning letter to their relatives on the 40th day of commemoration of the father", - says our source in law enforcement agencies.
But our local deputies and businessmen, who are obliged to Ryskaliyev with their success and wellbeing, also don't believe Rakhat Aliyev. During six years of his administration in Atyrau Oblast, Bergey managed to feed sufficient amounts of faithful vassals. By the way, for the employees of financial police, for example, to trace such people who periodically contact the fugitives (and not only Ryskaliyev brothers), is not a difficult task, but it's, probably, not necessary just yet.
"Ante-mortem statement of Saulebay Ryskaliev (Bergey's father), allegedly written to the head of the state, - is a pure fib. The old man was seriously ill and his relatives tried not to disturb him with the news about his wanted sons", - says the person who is well in with the family.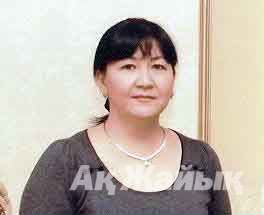 Goulnar RyskalievaAliyev was also wrong about Bergey's sister - Goulsym Ryskaliyeva, against whom, allegedly, after her open letter in defence of her brother published in our newspaper (see "My brother Bergey") a criminal case was initiated and even that she was condemned in absentia.
"In actual fact, in his letter Rakhat Aliyev mixed two Ryskaliyev sisters – either he did it purposefully, in order to add more drama, or it was his sources that were mistaken. Last year the State Public Prosecutor's Office circulated information about the search of his other sister - Goulzhanar Ryskaliyeva, whom a sanction for arrest was issued to. However, now there are no issues to both sisters and they are not wanted", - informed our source in law enforcement agencies.
We can only add that the former president's son-in-law considers as one of the proofs that Ryskaliyev brothers were murdered, the official answer of the Border Service of RoK National Security Committee (KNB) given to "Ak Zhaik" newspaper inquiry that the brothers didn't cross the border from August 15 to October 3, 2012 (the date of the answer: 12.10.2012).
January 20 2014, 12:31