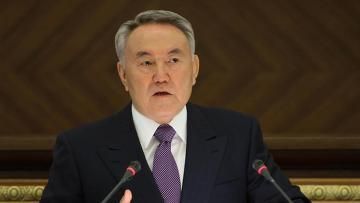 Photot: IA Novosti-KazakhstanToday Kazakh President Nursultan Nazarbayev started delivering his annual state of the nation address in Astana, azh.kz reports.
The attendees of the joint meeting are the Prime Minister Serik Akhmetov, Parliament members, heads of all central and local executive bodies, heads of public and political organizations, national companies and other officials.
This year the Address will focus on implementation of "Kazakhstan-2050" strategy.
In accordance with the law "About the President of the Republic of Kazakhstan", the head of the state will address the people of Kazakhstan with an annual verbal or written speech about the state of the nation and fundamental objectives of home and foreign policies.
January 17 2014, 13:02