By Azamat Maitanov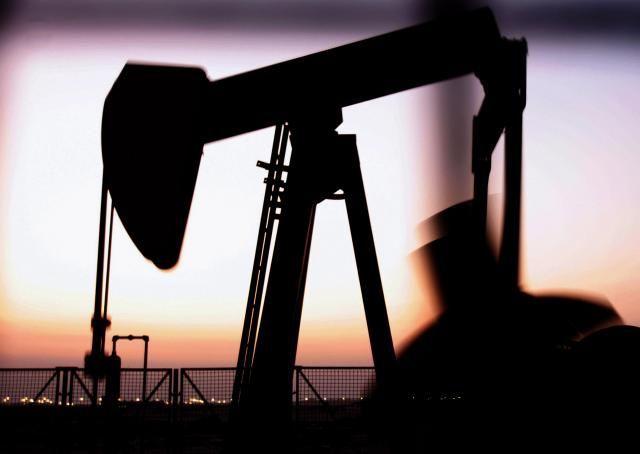 The story with seizure of the oil business belonging to the Moldavian billionaire Anatol Stati ended up with loss for Kazakhstan at the Stockholm arbitration court. The oligarch managed towin by court action 506 million dollars (but together with penalties - about 1 billion), having proved that in 2010 the Kazakhstan authorities illegally took his oil and gas business. "Ak Zhaik" wrote about this conflict where politics, oil and corruption were mixed, that ended with intricate scenario of Moldovan national escaping from Atyrau prison.
MOLDAVIAN RIOT AND KAZAKH OIL
In April, 2009 parliamentary election held in Moldovawas accompanied with anti-government protests which developed into street riots. During civil unrest the opposition supporters crushed and set fire to the Parliament and the President's administration buildings.
The winning Party of Communists of the Republic of Moldova (PCRM) always suspected that it was Moldavian-Romanian industrial financial group Ascom-Grup billionaire Anatol Stati and his environment that financed opposition. After April riots Anatol Stati's son was arrested and his financial empire was subjected to through audits.
But in November 2009 the Prosecutor's Office of Moldova dismissed charges from Stati Jr. for organization of disorders and set him free.
In spring of 2009, right after April riots in Moldova, the Kazakhstan force authorities unexpectedly started to file claims to two Kazakhstan subsidiaries of Ascom-Grup - to Kazpolmunay and Tolkynneftegaz, the companies that were rather successfully developing two small fields in Mangistau Oblast for over ten years.
At the end of April, 2009 the financial police arrested the authorized representative of Anatol Stati in Kazakhstan - the general director of Kazpolmunay Sergey Kornegrutsu.
At the beginning of May in Aktau the financial police searched the offices of Tolkynneftegaz and Kazpolmunay companies.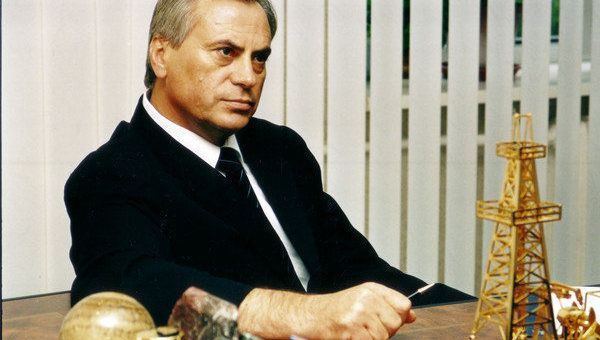 Anatol Stati. Photo:newsmoldova.ru
After that the financial police arrested the property and bank accounts of both companies. Before long the financial police officially reported that the company headed by Sergey Kornegrutsu, "without license operated main oil and gas pipelines and received an illegal income of 21,67 billion tenge (about 147,8 million dollars)".
If to follow the logic of the investigation, then it turns out, that "Kazpolmunay" was illegally transporting for ten years the crude via main oil pipelines belonging to the national operator "KazTransOil".
In October, 2009 the court of Aktau found the Moldavian businessman Sergey Kornegrutsa guilty under the article "Illegal business" and condemned him to four years in prison with property confiscation. And the director of "Tolkynneftegaz" managed to escape. He was put on wanted list and accused of illegal profit making in the amount of 125 billion tenge (about 829 million dollars).
In August, 2010 the Ministry of Oil and Gas of Kazakhstan ahead of schedule terminated contracts for subsoil use of two subsidiaries of Ascom-Grup on the basis of court judgments that recognized both companies as unfair investors. The government also cancelled the contract with Tolkynneftegaz for construction of Borankolsky gas-processing plant.
The oil fields Tolkyn and Borankol in Mangistau Oblast seized from Moldavian businessmen were transferred to KazMunayGas national company.
"IT'S BUSINESS ON BLOOD …"
It all started in October 2008, when President of Moldova Vladimir Voronin sent a letter to President of Kazakhstan Nursultan Nazarbayev.
This letter was published at the beginning of 2009 by Timpul newspaper and "Moldavian Journal" allegedly as the proof that President Vladimir Voronin and his environment is trying to appropriate Anatol Stati's business.
In his letter Voronin informs Nazarbayev that the businessman Anatol Stati after "concealing his income from activities in Romania and Turkmenistan, is trying to present himself in Kazakhstan as foreign investor". Further Vladimir Voronin states that Anatol Stati's income gained in Kazakhstan should be closely watched, since the businessman is using that income in countries like Southern Sudan, the territory subjected to sanctions by international community and UN.
"Such "business on blood" will seriously harm the images of both the country that gives opportunity to make income, and the country where the businessman was born", - stated Vladimir Voronin.
He also accused Anatol Stati in "interference in personnel and foreign policy of Moldova".
The Moldavian media claimed they have data that Vladimir Voronin's adviser Oleg Reidman and businessman Vladimir Plakhotnyuk visited Kazakhstan at the end of 2008.
They were supposed "to follow Vladimir Voronin's direct instructions in destabilizing Ascom-Grup operations and appropriation of business created by Anatol Stati during many years", reported newspapers.
In September, 2009 Vladimir Voronin left the presidential post, and soon the Prosecutor General's Office of Moldova brought against him a criminal case for abuse of authority. During the investigation it was confirmed that the letter sent to Nursultan Nazarbayev, was signed by Vladimir Voronin.
This letter in Moldavian media is given as the main proof of Voronin's evil intentions and his arrangement with his colleague Nazarbayev to forcible takeover the business of the Moldavian billionaire. It's unlikely that the Stockholm arbitration court took this letter as the main and the only proof of illegality of actions of the government of Kazakhstan that later led to confiscation of Stati's business in Kazakhstan. But we don't have court rulings on this case. And Astana still doesn't, in any way, comment on the decision of the Stockholm court.
TOLKYN AND BORANKOL
So, during 2009 criminal cases against Tolkynneftegaz and Kazpolmunay were initiated. Sergey Kornegrutsu, Kazpolmunay general director was put into Kazakhstan prison. Please note that he was arrested in April 2009, and condemned a few months later in October, right one month after resignation of the Moldovian president Voronin. In October Voronin was not in power, moreover, criminal case was brought against him. So, the wheel started to turn in the opposite direction.
But law enforcement and judicial authorities of Kazakhstan, probably, couldn't put in the reverse mode in full speed. By inertia the "Moldavian" affairs were complete. The Kazakhstan court rulings recognized Stati's both companies in Kazakhstan as unfair investors, and in 2010 the government transferred both ownerless fields to "KazMunayGas". The national oil company is obliged to use all available fields with maximum benefit for the state. Therefore, Tolkyn and Borankol producing fields couldn't stand idle. According to experts, in 2009 the market cost of Kazakhstan "daughter companies" of Ascom-Grup exceeded 500 million dollars.
Such deal, obviously, was favorable to some people from oil elite who always were able to hook accurately their modest 'limited liability partnerships' to any big or small oil fields.
According to our sources, people from Timur Kulibayev's environment came to Borankul and Tolkyn. How successfully they operate the obtained assets, we can judge by the latest news - in November last year at Borankul field the oil industry workers were protesting for not receiving their salaries for several months. (see "What will I say to my children? That again I came home with empty pockets?").
As we already said, the reaction of Astana to the Stockholm court decision is unknown yet. It is interesting that the claimants managed to prove that Kazakhstan in the "Moldavian" case violated the Energy Charter Treaty. By the way, on January 1, 2014 Kazakhstan chaired the Conference on Energy Charter. This international organization establishes legally binding rules in the international energy sector and unites 52 countries of Eurasia. Kazakhstan joined the Energy Charter Treaty in 1995 …
MONEY FOR HOLY CAUSE …
One billion, of course, will warm up the soul of the Moldavian oligarch. Also he will not regret that he spent one million dollars for the holy cause – liberating his companion Kornegrutsu from captivity. Sergey Kornegrutsu was kept in prison about a year (if you add the period he spent in pre-trial detention center then it'll total to 16 months). In August 2010 he was transferred from Aktau prison to colony settlement in Atyrau. Here the Moldavian businessman managed to receive a conditional early relief from Atyrau Oblast Penal System Administration, Prosecutor's Office and the Courtin recordingly short time – in half a day!
Without passport, but only with the certificate of release in his pocket Sergey Kornegrutsa managed to depart from Atyrau and then via Istanbul to reach his native Kishinev. For this escape only the prison management of Atyrau Oblast was held responsible and condemned for several years of imprisonment (see "The former head of Penal Colony and his two subordinated mprisoned").
And billion dollars that Anantol Stati managed to win in the court will be paid by taxpayers of Kazakhstan.
January 14 2014, 11:11