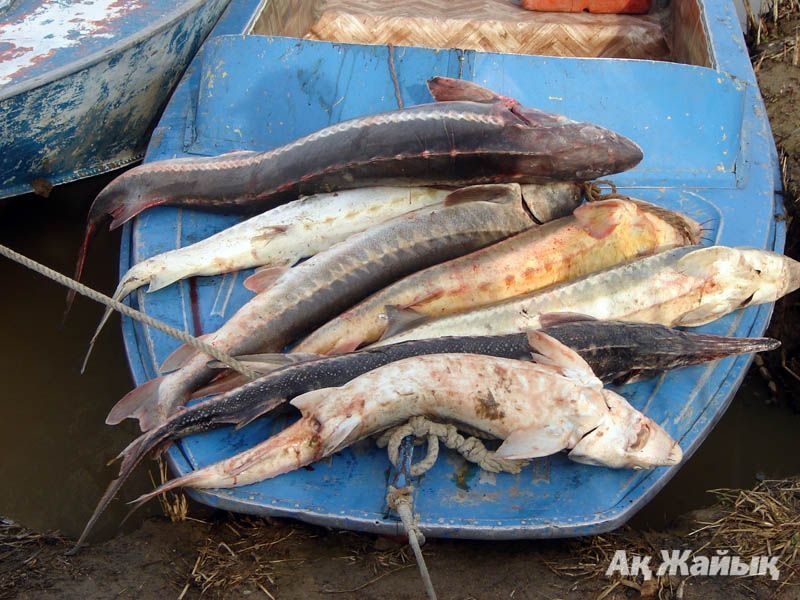 Five Caspian states are currently working on a moratorium on catching sturgeon fish in the Caspian Sea, says Kazakhstan's environmental protection minister Nurlan Kapparov, writes IA Novosti Kazakhstan.
"One of the key environmental challenges is to preserve sturgeon species. Within the commission for aquatic bioresources of the Caspian Sea, we are working on introduction of a pentalateral moratorium on sturgeon fishing. Kazakhstan has already imposed such a ban domestically," Mr Kapparov said at a government hour in the Majilis, the lower chamber of the country's parliament.
The minister also noted that every year together with law enforcement bodies and nature protection agencies a fish protection campaign named Bekire is carried out in water bodies situated within the sea's basin with the purpose to protect sturgeon species and counter illegal fishing industry.
"Today, the Ural is the only river where places for natural spawn of sturgeon still exist. Every year, state farms release 150 million artificially grown sturgeon fishlings into the country's water bodies," he explained.

Russia carries out no fishing in the Caspian Sea over the past few years. Azerbaijan and Iran expressed willingness to support the initiative, while Turkmenistan promised to consider its stance on the issue.



October 7 2013, 15:05