By Murat Sultangaliyev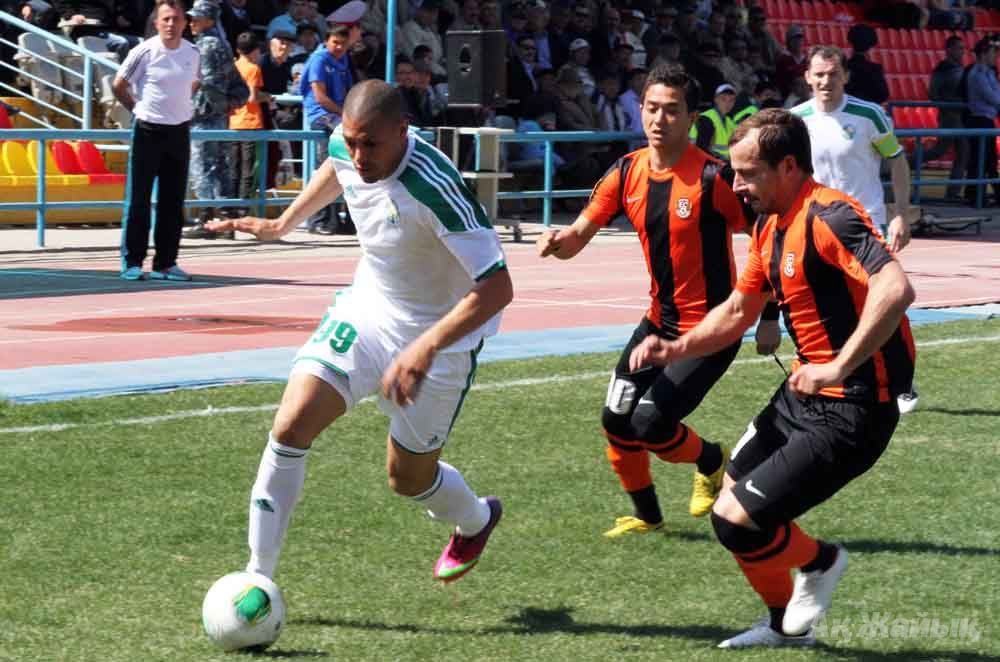 Recently the Scottish Sun publicated an article by Ewing Grahame titled 'Kazakh racists made my life misery', where a now former black mercenary of Atyrau football club Mickael Antoine-Curier describes his story of playing in Kazakhstan in bad light.
...
'They called me a monkey and spat'
The article reads: "The 30 year-old Guadaloupe striker started his third spell at Hamilton Accies on Tuesday night by scoring the goal which dumped Kilmarnock out of the League Cup. But he is still recovering from his racism nightmare with Kazakh club FC Atyrau where he was shunned by his team-mates, spat on by opposing supporters and landlords would refuse to let him in for his skin colour".
Then come the words by Antione-Curier himself: "I had a really bad experience in Kazakhstan – racism to the max. I never want to go in that country ever again. It wasn't just the away fans, there was racism from everybody.

"Some of our fans contacted the chairman and told him they didn't want black players in the team."
I was also told that I could rent an apartment and when I went there, the owner claimed "I didn't know he is black, I don't want him to stay here."
"So I didn't have a house and ended up stuck in a room that was 15 square metres. I was locked in there for 22 hours of the day because nobody could speak English, and no one would touch me or even come near me because I'm a coloured person.
"I never want to go back there. It was the worst four months of my life. I was called a monkey and people spat at me when I went close to the touchline."

Fellow football players were good to me at the beginning when we were in a training camp in Turkey. Once we landed in Kazakhstan, they began to keep away from me - apparently, they didn't want to be seen in the company of a black person."

Worth noting, right before the start of current Kazakhstan football championship, almost entire Kazakh media with a reference to Transfermarkt agency posted lists of the Kazakh Premier League team players, where Mr Antione-Curier is shown as the most expensive player in Atyrau FC. His transfer price was evaluated at 500,000 euros.

'A violator and taleteller'
On the issue comments the head coach of Atyrau FC, Miodrag Radulovic, whom the Ak Zhaik correspondent met in the club's headquarters:
"He came to us last February amid training in Turkey, passed a trial and played two games.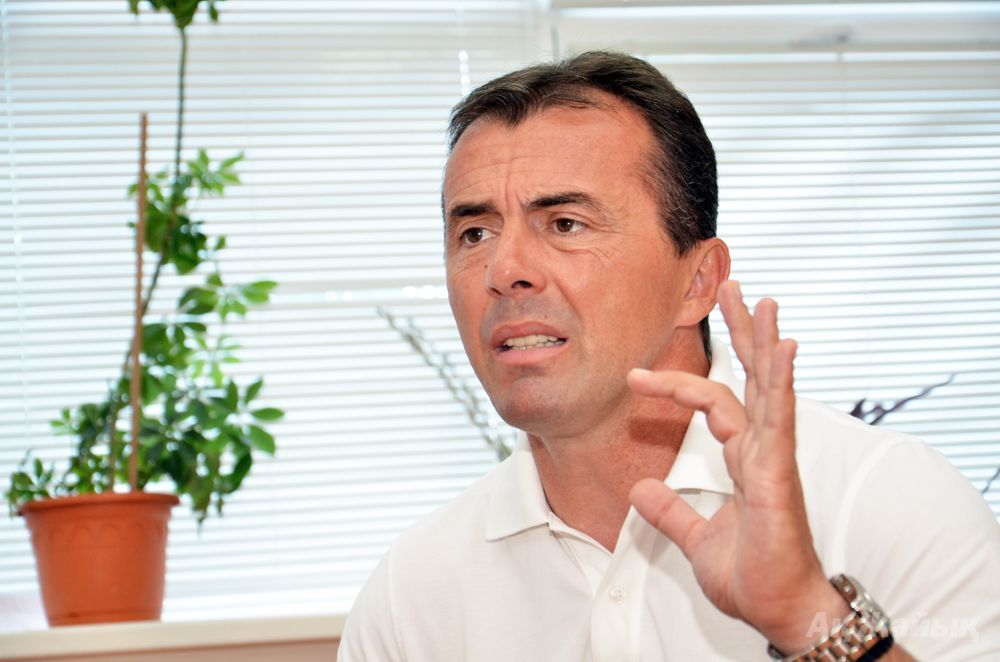 Coach of FC Atyrau Miodrag Radulovic
At the time Atyrau had money troubles and Antione-Curier was asking not too much - $8,000 a month. It was the smallest salary. No mercenary would play for that much. And he was the kind of forwarder we needed.
He demontsrated good playing skills at the trial games. Scored a goal to Budushnost, the champion of Montenegro and earned a penalty in the match with Ekranos from Luthuania. He did well at the second tour of training and we took him. But problems appeared when we arrived in Atyrau.
To begin with, he was late for 3-4 days after the second tour. Then followed more tardities. He would be late all the time - to training, stances, promenades, lunch and even airport. Once I saw him in the night club Bavarius in the deep of night before next match. I have many friends among fans so one of them called me "Your player is here, come and take him!". I came and asked "Mikael, what are you doing here right before an important game?". He replied "Sorry, coach," and went away.
I am a democratic person, but I love order and discipline among professional footballers. To my remarks he would answer "Ok, coach" but in fact continued his way. He was aware he was the only forwarder and there was nobody able to replace him on the pitch. But in 13 matches he scored no goal.
We all went on vacation on May 30 after a match against Ordabasy. Before leave I assigned the date of return. Everybody came on time, but Antoine-Curier was late for 3 days. He explained this as having been vacationing with a girlfriend in Spain. I said "That's enough! He is a professional player and should fulfill his duties and be an example to young colleagues. But he kept doing everything the opposite way. I can't stand such attitude. We hired two forwarders instead of him - Aleksey Schetkin and Nenad Iniats. Aleksey has shown a good play in the last 4 months and he is now being hunted by Russian clubs.
According to Antoine-Curier's contract, Atyrau FC did not have to provide him with an apartment. It envisaged accommodation at Sudoremontnik base in Balykshy district. If he wanted to rent a flat, he could ask the translator, as he spoke English only. He never approached to me with such a request. Here I can conclude that his search for an apartment for rent in Atyrau in which he allegedly had been turned down for his skin colour is a lie.
Atyrau is an oil city, where live a great many of foreigners, including coloured people. Antoine-Curier has chosen a wrong place to tell such things about...
The Sudoremontnik base has a gym, Internet, cable TV, a river bank and places to have a walk. But if believe Antoine Curier, he was jailed in between four walls.

The same thing I can tell about him at away matches of Atyrau, when, as he said, he was called a monkey and spat on. There was nothing of this kind. He never told me these things while in Atyrau FC. It was only me who complained about him and it was only him who always violated discipline.
I don't like this kind of stories. I get phone calls from journalists from all of the Europe. We talk about awesome players - Mirko Vucinic of Manchester United, Stefan Savic of Fiorentina, Nemanja Vidic of Manchester United, Branislav Ivanovic of Chelsea. I want to forget the episode with Antoine Curier. None of our footballers did bad things to him.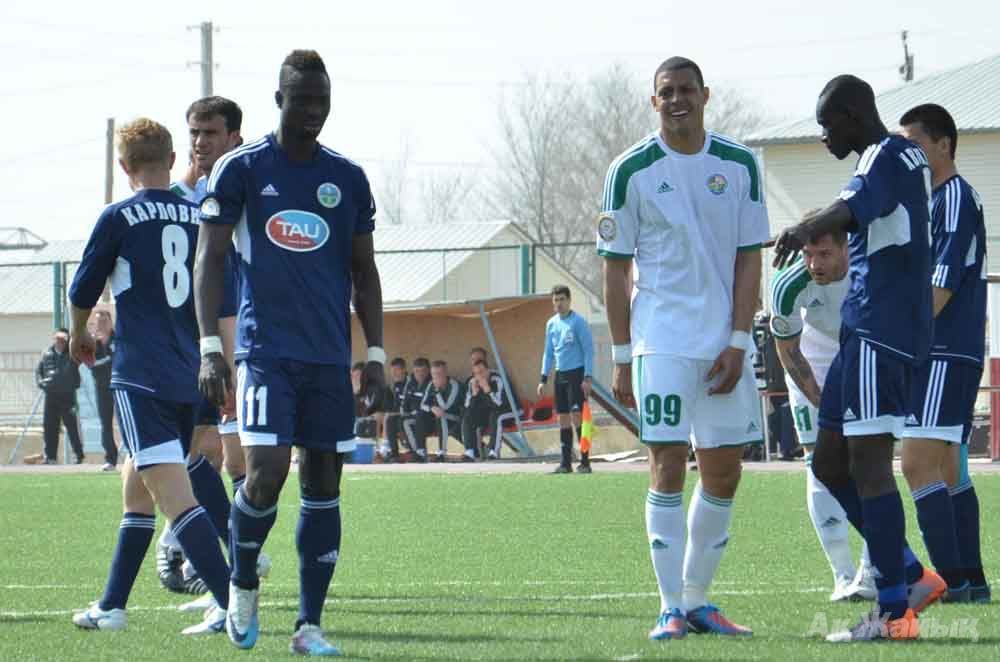 Mickael Antoine-Curier, in middle wearing white outfit
A good example for friendly relations between FC Atyrau players is the wedding of midfielder Aibar Nuribekov on September 28. The whole team attended it and presented the newly-wed with a carpet and an envelope with money. The guys spent an hour and half there and left to prepare for a match against Tobol.

FC Atyrau has a good prospective. Thanks to the support from the governor, the team has achieved more than I expected. We are eighth in the Premier League with a small budget. We lost only one match from the latest ten. We have good key players on whom we may rely in the coming season.

As to myself I don't know whether I am staying in future. I have received good offers. I have refused to Greeks and Cypriots. But I want to say that I like Atyrau. Another reason the stories by Antoine Curier wounded me is the fact I am a foreigner in Kazakhstan too. Here live very well-wishing and hospitable people. I feel good here".



October 3 2013, 14:38