By Ainur Saparova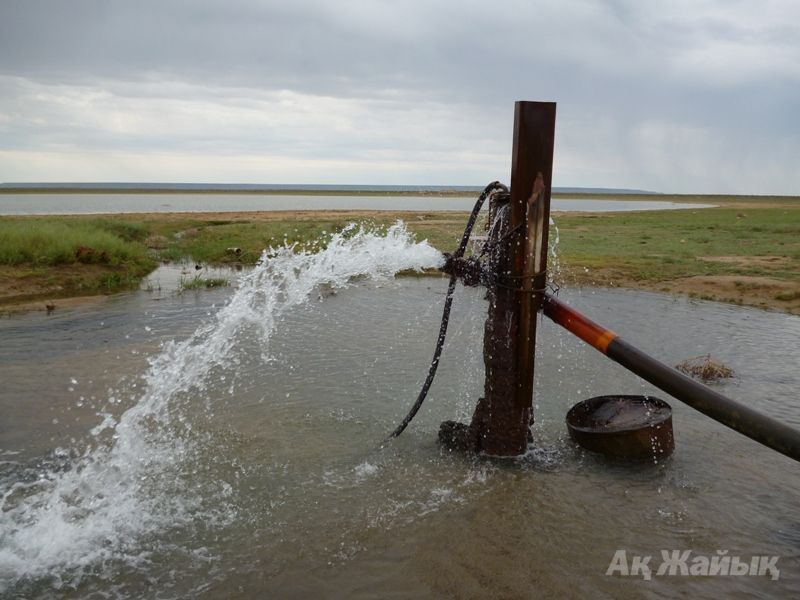 Wells of the South Emba artesian basin continuously gush fresh water. A lake has appeared as a result and it grows wider from day to day.
A survey in 2010 revealed nearly 170 hydrogeologic wells in Zhanasu, Atyrau Oblast.
Experienced hydrogeology engineer Edige Saburov says in the Soviet times the South Emba basin was visioned as a strategic deposit that could provide entire Guriev Oblast [then Atyrau Oblast] with water if need be.
However, none of the sources was worked up since then.
"There is a dozen of water springs gushing from beneath the earth. Together these give nearly 60,000 cubic meters of water in a day, unfortunately, it is not used and most of it slips through sand. Daily water consumption in Atyrau makes 45,000 cubic meters. Underground waters from Zhanasu are low salted, so they don't require much effort to desalinate," Mr Saburov explained.

In his opinion, nobody at the moment considers effective use of subsoil waters.
On the contrary, some oil companies are trying to use them to boost pressure in formations.
"We should all stand against this idea. In my personal view, the wells should be tapped, so nearby farms could use them or preserve them for "rainy days," the old man stated.
We stopped by two fountains we encountered and tried the water. It was absolutely fresh and very clean.
Interesting, the two pipes had water of different temperatures - one was warm and the other cold.
Locals say there is some fish living in the new lake.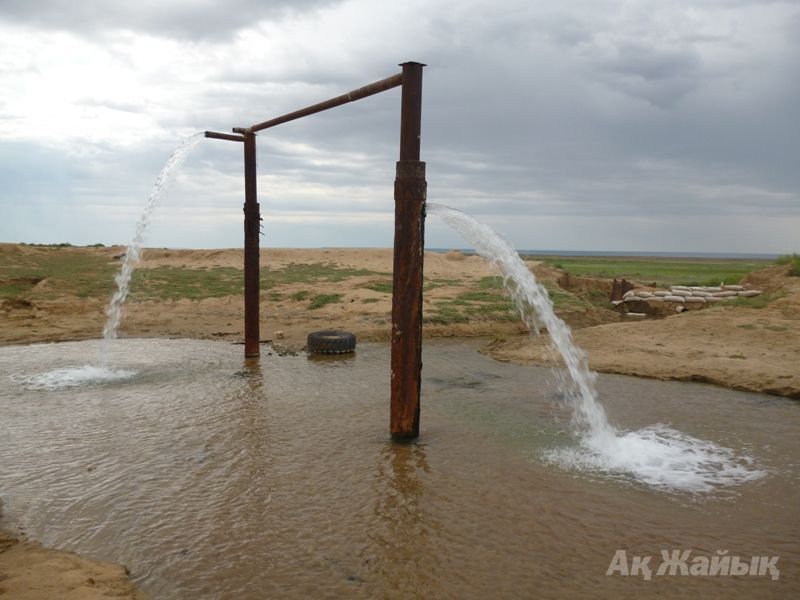 Hero well

Today, only a few local residents are enjoying this unique natural wealth. Several farms have found a comfortable location next to the springs.
Farmer Uais Assabai is the son of one time Hero of Socialist Labor Assabai Ksenbayev.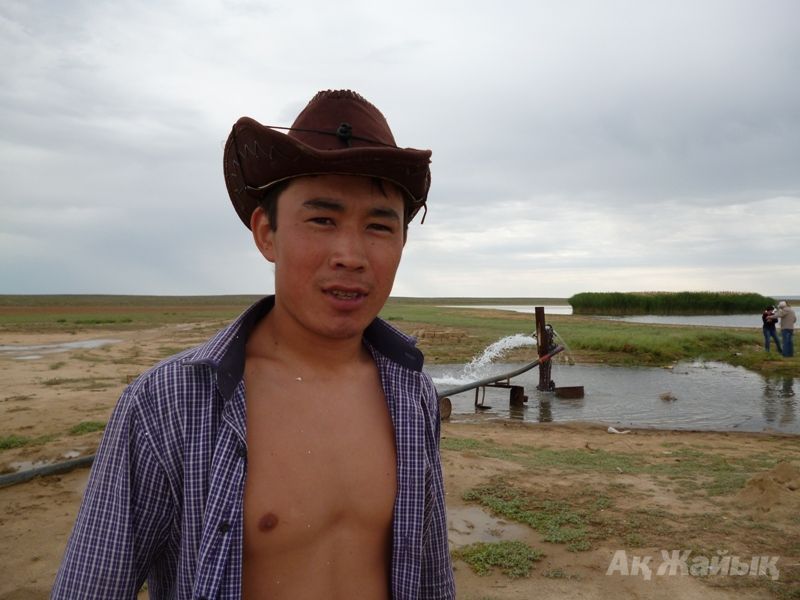 Alibi KsenbaiWhen the first spring was found people did not long scratch head over how to name it. They just called it Hero after their notable fellow man.
Uais says his family laid pipes from the well to nourish vegetable patches. He and his son Alibi plan to adopt drop irrigation method in future.

"We are residing here since 1996 and make our living thanks to cattle breeding. We also do farming. Once in ten days we intensively water plants for two days. We drink the same water and give it to animals," says Alibi Ksenbai.
Amazing water melons, melons, pumpkins, cucumbers, tomatoes and sunflowers grow on the local soil.



June 28 2013, 11:55