By Laura Suleimenova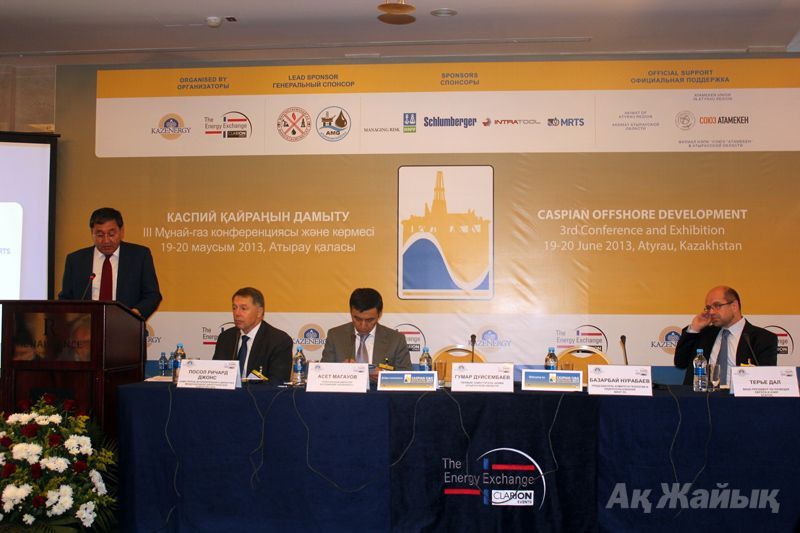 June 19-20, Atyrau hosted Third Annual Conference Caspian Offshore Development, jointly organized by The Energy Exchange and Kazenergy.
Forty against two
Following impressive speeches about Kazakhstan's vast oil reserves, the address of Zhaksybek Kulekeyev, advisor to the general director of Kazakh Intitute of Oil and Gas [KING], was like a cold shower.
He said oil production safety and oil spill response techniques are being worked out for the past 40 years in the world, while Kazakhstan only 2 years from the moment National Offshore Oil Spill Prevention and Response Plan was signed.
Despite Kashagan field was discovered in 2000 and saw active development over the next decade, features of the Caspian basin drew attention just two years ago.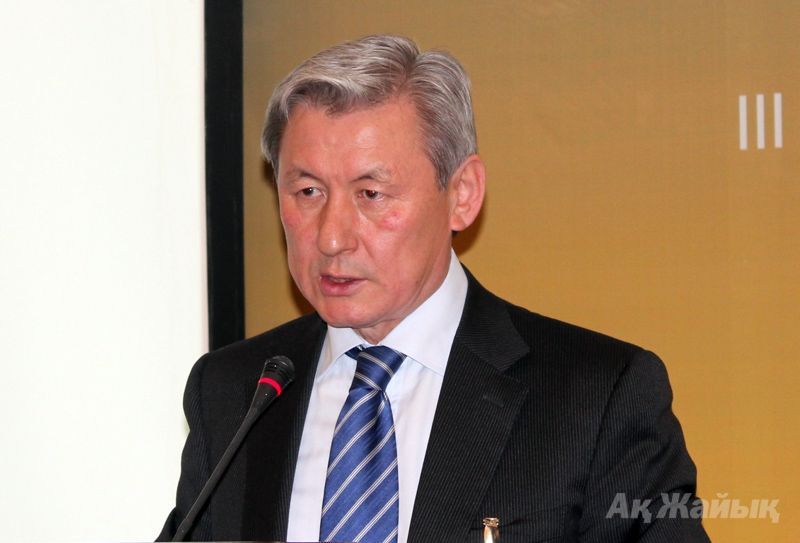 Zhaksybek Kulekeyev
"In here, studies are embryotic" he said.
Out of three existing ways to respond to oil spills, Kulekeyev commented two - using chemical detergents and burning oil slicks.
The third one - to mechanically collect oil with skimmers, he said, is too costly and less effective for the Kazakh sector of the Caspian Sea, as skimmed oil needs a place to be taken to and utilized.

"Of course, if a serious accident happens all the three methods will be used," admitted Mr Kulekeyev.
He stated that to burn oil is the least harmful method for the water environment and ecology in the conditions of the Caspian Sea as a whole, emphasizing that a license from relevant state agencies and fireproof booms are required for that.
But, any of the methods will be useless in strong winds and 1+ meter water waves, he said. The task will be a greater challenge in winter time, when the sea is ice-covered.
In America...
As to effectiveness, Mr Kulekeyev cited the example of Deepwater Horizon, the disastrous accident that took place in the Gulf of Mexico, when over 800,000 tons of crude gushed into open sea.
Of that, 5% was burned on water surface, 3% skimmed, 8% was neutralized using high detergents. In total, only 16% of the spill was mitigated, while 25% evaporated, 16% decayed naturally, 26% gravitated to the bottom and 1% washed ashore.
Somehow the speaker did not mention the rest 16%.
"That was the outcome despite modern American technologies available. If we encounter a similar thing, we will get into a lamentable situation," Kulekeyev claimed.
His statement calling North Caspian Oil Spill Response Base useless was another sensation:
"My firm opinion is we have chosen an unsuitable location for the base. I openly state that. The north of the Caspian freezes for half a year. If accidents happen, nobody can reach there."
Kulekeyev underlined that accidents may occur not only at Kashagan, for which the base has been designed. Highly possible that oil may spill during transportation by tankers.
"The risk of spills will grow as crude transportation grows. Placing a second response base is in the capacity of relevant state agencies, but I think it could be best placed near Kuryk, from where we may reach any location in the sea on time. If we place offshore operations support base in Bautino it may take a much longer time to respond."
"Secondly, we are being slow to adopt regulatory documents on how to burn oil and use booms. In case of emergency, we will need tens of kilometers of them from various operators. If we fail to connect spread barriers, a response will be low-effective. We need to unify conditions for boom using."

Who is right?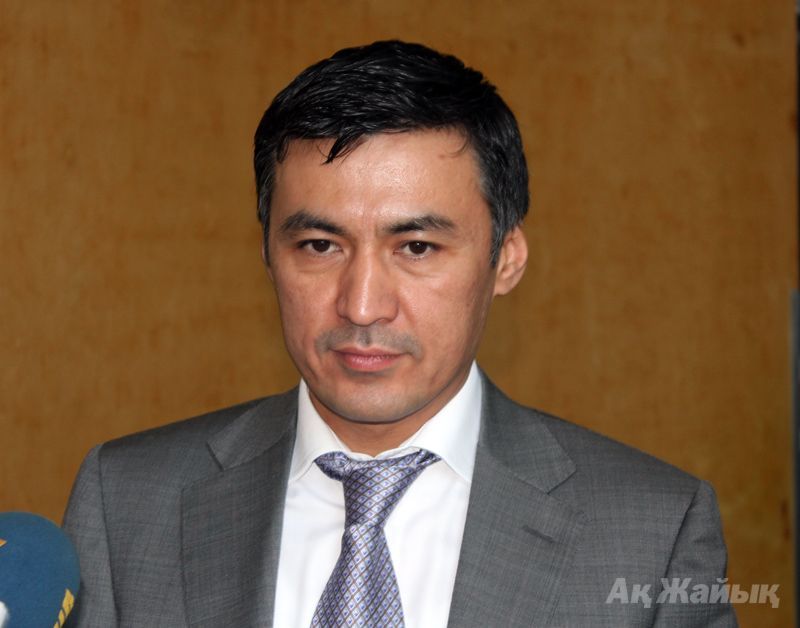 Asset Magauov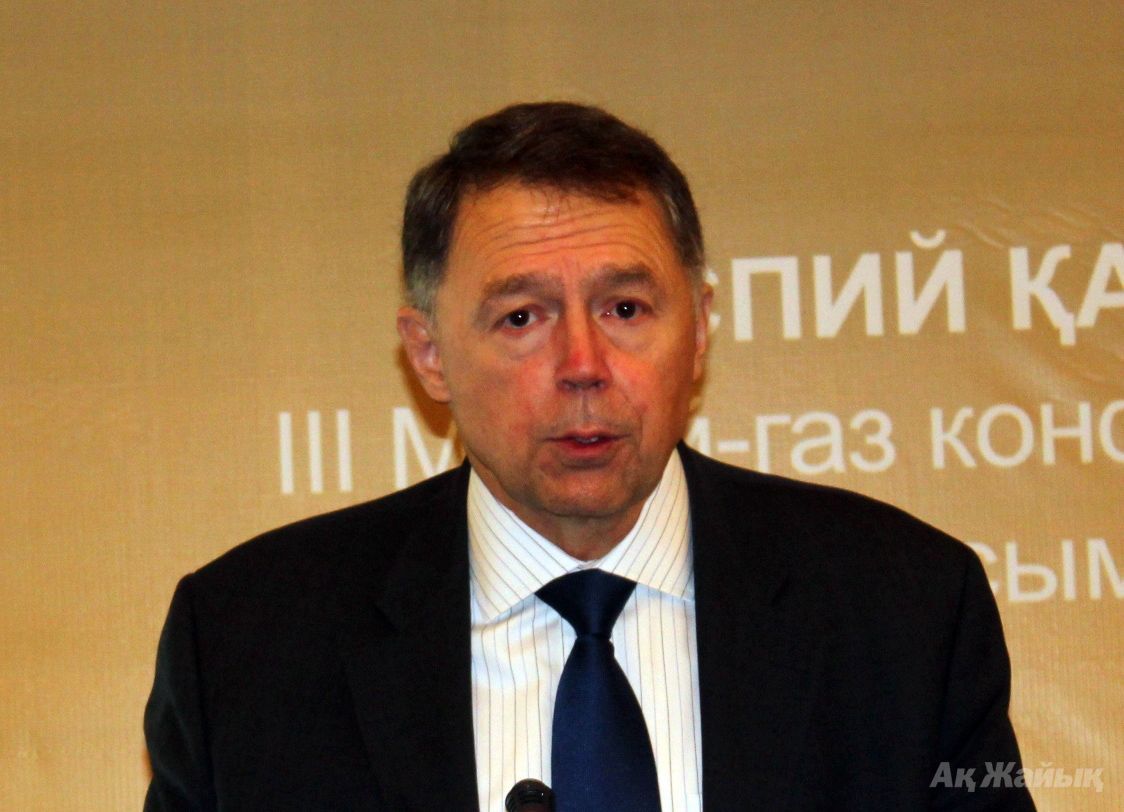 Richard Jones
Meantime, Kazenergy General Director Asset Magauov said Kazakhstan intends to boost annual production from 80mln tons of oil and condensate to 130mln by 2020:
"Key part of production growth will be ensured through reclamation of the Kazakh shelf of the Caspian Sea, infrastructure development and creation of new companies."
On Kashagan project in particular, recently the Italian La Stampa wrote that Kazakhstan authorities are forcing companies at Kashagan to start commercial production by July 6, 2013, devoting it to the Day of Astana, while operators insist on upcoming September in order to hold a series of final checkings.
Conflicting statements of Mr Magauov and Richard Jones, an IEA expert who said that production at Kashagan will start with a few-month delay, likely in 2014, are an implicit confirmation.

"Kazenergy Association is unaware of the project details, however as far as I know, industrial development of Kashagan field will begin within the shortest time," stated Mr Magauov.




June 24 2013, 11:08