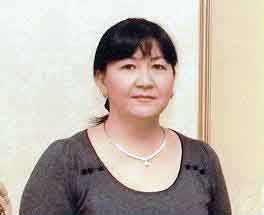 Only friends and relatives know his true biography before coming to civil service.
Unfortunately, times have come when one can't say a word in defense of Ryskaliyevs, even the truth, fearing consequences.
I understand his friends and relatives who prefer staying silent to losing their families, jobs and reputation.
I chose to write this letter as I am the one who knows him best in our family – we grew up together, almost age mates.
Being his blood sister, it is difficult to me to read those many negative and false articles about my brother Bergei Ryskaliyev, which do not reflect reality.
I am especially shocked when people who hardly know him tell anything about him.
We were born and grew up in a family with many children in the village of Makat, like all other Soviet children we went to a public school and were no different from other families.
When finished the Gorki school, now school named after Baimukhanov, he entered the Institute of Architecture and Construction in Almaty in 1984.
In the period of study, he completed military service.
In 1991, he graduated the institute with good marks, later he earned a technical sciences candidate degree in this area.
With diploma, he was assigned to work in Aktobe, to a then large organization named ZapKazEnergo.
Within a year, the young specialist was gradually promoted to a foreman, a supervisor and a site supervisor positions.
After perestroika, in 1992, he started his own business which he ran over the next 12 years.
I want to tell about his years in business, before he came to public service, in details.
To begin with, he registered as a private entrepreneur, took a loan in bank to deliver cars from Togliatti, a very profitable business then: rapid inflation played into his hands. In a year, he earned a fortune and opened a few private companies.
In 1993, expanding his business, he also began to deliver alcohol from all over the world - USA, Germany, Belgium.
Starting 1993 he moved all his relatives to Aktobe and provided them with flats, houses and cars. So our parents, brothers and sisters with their families moved to Aktobe too.
By late 1994, with the help of my brother we started our own businesses there – shops, restaurants, hotels, construction, office rentals, a small brewery and many other things.
In 1995-1996 he started to build his own alcohol production plants and a big brewery.
In parallel, he developed businesses in construction, servicing, well workover and drilling, selling oil and oil products, delivery of oil and gas equipment to large users of nature of West Kazakhstan, such as AktobeMunaiGas, MangistauMunaiGas, etc.
At that, he expanded business buying out restaurants, shops and printing houses, etc.
At the same time, he would never forget where he is from and how hard people were living there.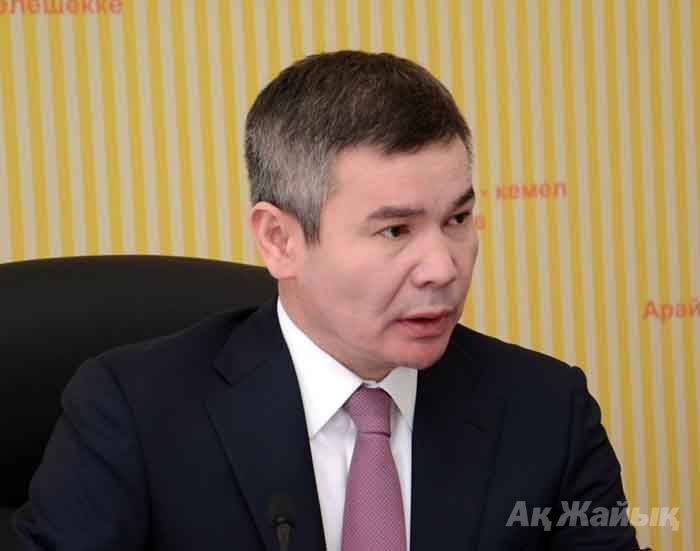 He employed hundreds of guys who could not find a job for years. Later he bought flats and houses for all of them, so they could live with their families. Now all of them live and work in Aktobe.
By 2003, nearly 4,000 people were working for tens of his companies – then he was a notable businessman by Kazakhstan's standards.
All the organizations and companies he opened have been officially registered with the tax agencies.
Entire Aktobe and all those he worked with in due time, including me who saw everything with own eyes, well know this.
You see what a huge business he created before 2003. Neither he, nor his relatives sat doing nothing asking help in the difficult years in the country.
After joining public service he handed the whole business to his relatives under the leadership of his brother Amanzhan.
He requested brother to sell entire alcohol production facilities and enhance the other directions of his business, and the latter did that.
He showed all the assets he left with him in a declaration. The official authorities do have all these details.
Tragically, all the property has been seized, even that belonging to underage children and old parents. The property which was earned in the difficult '90s.
Many people now write about his 'doubtful' biography before public service. I am deliberately writing this letter, so everybody knows what he has been doing and what a businessman my brother was.
He demonstrated his managerial skills at the public service too. In almost 6 years governing Atyrau Oblast he proved his excellent traits. So many things he built for the sake of the people - no need to talk about, everything is seen.
Today, he is being accused of all the trouble in the oblast, they say he was linked to organized crime and so on. That's absurd! If that is true, why law enforcement agencies did nothing to him in 12 years doing business and 9 years in public service? Where all these allegations have popped up from in just a moment?
If he was a criminal, shouldn't he be listed in the usual suspects database in police? Which gang he membered, what crimes he committed? Aren't they supposed to have such records?
Everyone knows it was very hard to retain and continue business in the post-perestroika period. On the contrary, fighting criminals, he defended his business, which he earned paying with tears and hard work.
Everyone he worked with may confirm that to public service he came as a well-to-do man already.
Gulsim Ryskaliyeva
(for Ak Zhaik)
June 9 2013, 15:33