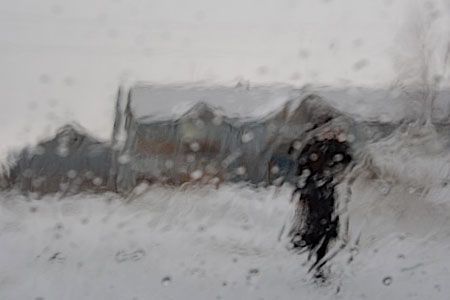 In the next few days it will be quite cold in Atyrau Oblast. Even there was the storm warning in the area.
According to Kazhydromet, on March 25-26 in Atyrau Oblast the weather forecast is for occasional precipitation, possible rain that may follow with snow, fog and strong wind up to 15-22m/s, air temperature drop at night down to -5, at places – down to -8. During the day the temperature will be from +2 to +3, at places +5.
According to Zhouldyz Issabekova, the lead meteorological engineer from Astana, the sharp cold snap is connected with the invasion of a cyclone from the European part of Russia.
– This cyclone which is currently over Moscow, at a great speed is nearing to the Western territory of Kazakhstan, – she said. – Therefore, a sharp drop of temperature is expected in Atyrau Oblast. Such temperature drops are characteristic for the spring.
Unstable temperature in Atyrau Oblast will be in the next few days. On March 28-29 a cold snap is expected again due to invasion of the western cyclone. Patchy rain, snow and icy road conditions are expected. But after the cold spell the weather will gradually warm up again.
By Saule Tasboulatova
March 25 2013, 19:22