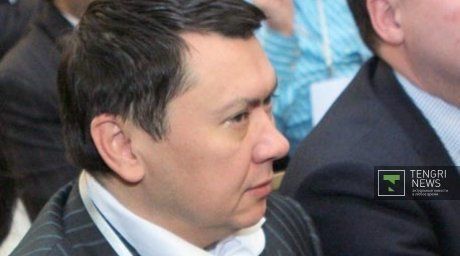 Rakhat AliyevFormer German Minister of Internal Affairs Otto Schily is requesting that an arrest warrant is issued for ex-ambassador of Kazakhstan to Austria Rakhat Aliyev accused of embezzlement, tortures and murder of two bank managers in Kazakhstan, Kurier writes.

The member of Social-Democratic party of Germany who is currently in Vienna is confident that similar measures could also be taken against Aliyev in France, Great Britain or Germany.

Otto Schily also expressed support to Vienna lawyer Gabriel Lansky representing the widows of the murdered managers. Schily and Lansky insist on arrest of Aliyev and his accomplices (part of them live in Austria) for the period of investigation and appointment of a jury trial.

Lansky also voiced new results of the investigation. According to him, DNA tests, medical researches and decoding of telephone conversations of the suspects confirm witnesses' testimonies about the murders with tortures. "For the first time in several years of the legal proceedings it has been certified that the accusations against Aliyev are confirmed by the Austrian investigation authorities and have no political motivation," the lawyer stressed.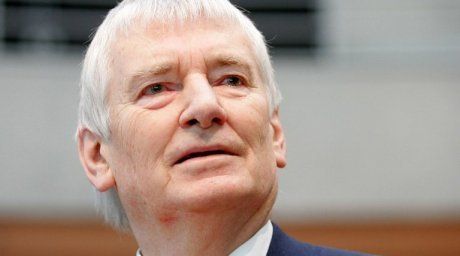 Otto SchilyAccording to the website, "the ruling issued by the Supreme Court of Federal Land Vienna on Aliyev's case on December 17, 2012 will probably mark a new turn in this story": the allegations against the former ambassador have been confirmed and were made a basis for dismissal of his lawyer's lawsuit over the search held in his apartment.

Meanwhile, Aliyev's lawyer Manfred Ainedter said that his client was ready to appear before the Austrian court in case official accusations are put forward.

Earlier German authorities started an investigation against Aliyev in relation to his purchase of Metallwerke Bender Rheinland. German prosecutors believe that around 100 cases of money laundering totally worth 9.56 million Euro were effected via Bender company in the period from 2005 to 2007, when Aliyev lived in Austria and worked as Kazakhstan ambassador to Vienna.
February 22 2013, 12:08