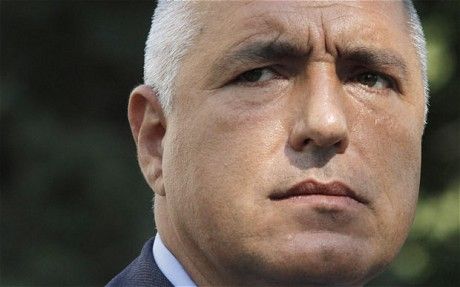 Now Bulgarian ex-Prime Minister Boiko BorisovBulgaria's government has resigned amid a wave of violent protests over economic conditions despite the prime minister vowing on Tuesday to fight on and see out his term in office.
The shock resignation of the centre-right government led by Boiko Borisov, the prime minister, may well bring forward national elections set for July, and leaves the EU's poorest state in vulnerable state of political limbo.
Thousands had taken to the streets and dozens injured in eight days of demonstrations, which first protested against rising electricity prices but later called for the government to quit. Mr Borisov's government had struggled to improve the lot of Bulgarians, who grew frustrated with rising prices, a stagnant economy and widespread corruption.
On Tuesday clashes between protestors and riot police in Sofia left 25 people requiring hospital treatment.
"Our power was handed to us by the people, today we are handing it back to them," said the prime minster.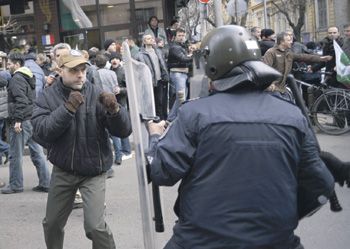 Photo: Reuters"I cannot stand looking at a bloody Eagles' Bridge," he continued, referring to the busy intersection in central Sofia which was the scene of the bloody clashes between police and protesters on Tuesday. "Every drop of blood is a shame for us. We did our best over these four years."
The resignation caught many in Bulgaria off guard as only hours earlier Mr Borisov had pledged to see out his last four months in office before July's scheduled general elections.
The prime minister added that his Gerb party would stay out of any caretaker government, saying that it had nothing to gain "if the people hate us."
With Bulgaria without a government the onus in now on Rosen Plevneliev, the Bulgarian president, to appoint an interim administration built out of the country's main opposition parties. Opposition leaders have already called for snap elections.
February 21 2013, 15:29