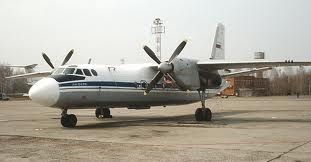 The fact of rolling out of АN-24 РВ aircraft beyond the runway was examined. It was found that the incident occurred as a result of non-compliance with the landing speed recommended for this type of aircraft and late using an aircraft braking system by a commander, the Kazakh Ministry of Transport and Communications said today.

According to the document, as a result of the investigation of the commission under ministry, the civil aviation committee sent recommendations to the airline management to call the individuals in the air crew and those responsible for safety in the airline to account, right up to dismissing, as well as transferring an aircraft commander for the position of the second pilot.

"A criminal case was filed by the internal bodies," the message said. "The law enforcement bodies will assess the incident during further investigation."

Meanwhile, all airlines were recommended to inform the air crew about the circumstances and causes of the incident to prevent similar incidents.

While landing an АN-24 РВ aircraft flying en route "Taraz - Almaty" went beyond the runway at the Almaty International Airport on Feb. 7. Passengers and crew members were not injured.
February 15 2013, 15:46