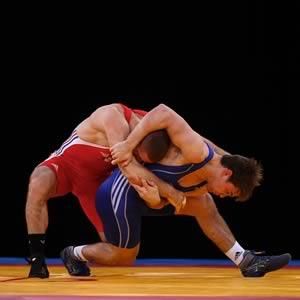 Kazakhstan's National Wrestling Federation will seek retaining wrestling among the Olympic sports, said Zhanabergen Karmandayev, General Secretary of Kazakhstan's Greco-Roman, Freestyle and Women's Wrestling Federation.
On Tuesday, executive committee of IOC in Lausanne recommended to exclude wrestling from 2020 Olympic program.
Members of the international committee considered the report on 26 sports proposed for Summer Olympics which were assessed based on over 30 criteria.
"We will struggle to the end... Wrestling is in our blood" stated Mr Karmandayev.
He stressed that he was expressing his personal opinion, as Kazakhstan's official position on the intention of International Olympic Committee to drop wrestling from Summer Olympics program is currently being agreed with the federation's presidium and the country's National Olympic Committee.
IOC is going to exclude this sport from the olympic program, although wrestling was in the schedule of the very first Olympics, says secretary general.
He added that from 177 FILA [International Federation of Associated Wrestling Styles] member countries, only those which never won a single medal in wrestling might vote for the decision.
"Mostly, the medal winners come from CIS, America and Asia" Mr Karmandayev said.
"We must be tough in standing for wrestling."
On February 16-17, FILA, of which the Honored President of National Federation Daulet Turlykhanov is a member, will hold a seating.

"I think all the world will vote against exclusion of wrestling from the program" the official added.




February 13 2013, 12:23