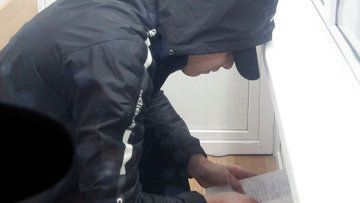 February 5, Kazakhstan's Military Court's Board of Appeals for Criminal Cases upheld the life imprisonment verdict to Vladislav Chelakh, a border guard found guilty of butchering his fellow soldiers.
The court ruled that the verdict issued by specialized inter-district court remains unchanged and the appeal filed is not satisfied, the judge said.
The decision came into effect after announcement.
Upon an appeal the military court of Kazakhstan reviewed the case of Kazakh border guard Vladislav Chelakh found guilty of killing 15 people and sentenced to life by specialized inter-district court for criminal cases.
The case was considered by a judge of Supreme Court Bakhytzhan Karamanov.
During the seating Chelakh's defense lawyer Sarsenov challenged the judge Karamanov, what was rejected.
February 7 2013, 13:19