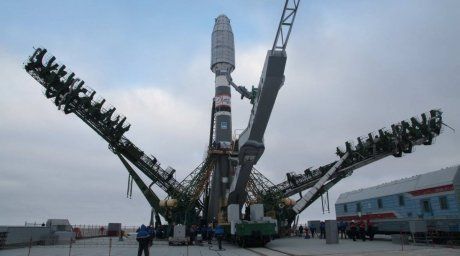 February 5 Baikonur will see the first space launch in 2013, RIA Novosti reports, citing Russia's Roskosmos Federal Space Agency spokesman.

A Soyuz-2.1 a rocket carrier carrying 6 Globalstar-2 communications satellites will be launched at 22:20 Astana time.

Globalstar is a low Earth orbit (LEO) satellite constellation for satellite phone and low-speed data communications. The lifetime of the satellites is 15 years. Plans are there to launch a total of 24 Global star second-generation satellites. They will join the 8 first-generation satellites launched in 2007. The constellation will serve at least before 2025.

About 30 space launches have been scheduled at Baikonur for 2013.
February 5 2013, 10:26