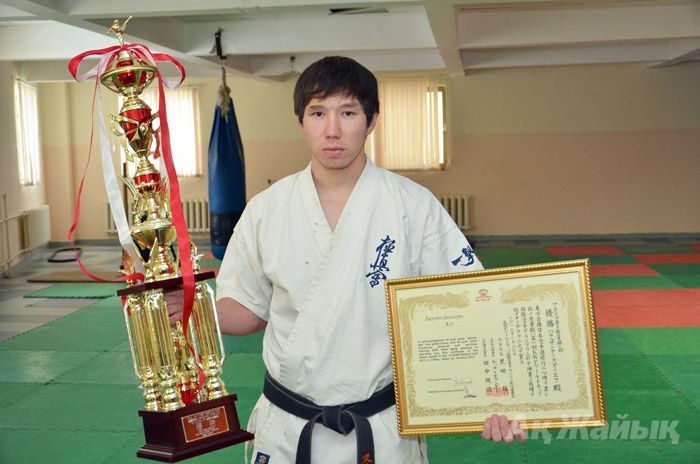 Baurzhan Koumiskaliev24-year-old athlete from Atyrau Baurzhan Koumiskaliev (on photo) won the World Cup title in Grand Prix series of kyokushin kaikan, a style of stand-up, full contact karate held in Tokyo.
The president of Atyrau Oblast Kyokushin Kaikan Federation, Aslan Duysenbai, comments:
- Bauyrzhan brilliantly went through the whole tournament. In the first fight he sent to knockout the Japanese Taushuko Namika. In the second duel he won the another representative of Japan, Roma Aykava. Then he confidently beat Marseille Perechnyak from Poland. In semi-final he didn't leave any chance to Grigoryan from Armenia, by low kicks. The most difficult fight was in the end with a tall Japanese - Endo. Baurzhan persistently attacked and compelled the rival to go to a deep defense. As a result the judicial council –"hantei" awarded the victory to Baurzhan. Local fans were dissatisfied. Quite understandable – fans, by definition, are always biased.
By Murat Sultangaliyev
February 1 2013, 18:03