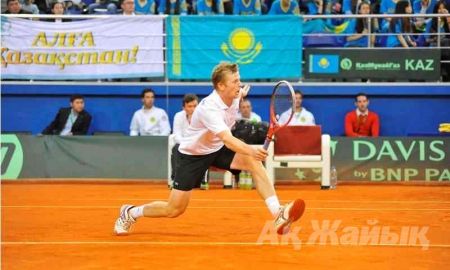 Andrey Golubev and Evgeny Korolev both produced inspiring performances to defeat Andreas Haider-Maurer and Jurgen Melzer on day one in Astana, reports daviscup.com on Friday.
To recall, Andrey Golubev (KAZ) won the first point in the start tournament by defeating Andreas Haider-Maurer (Aut) in straight sets.
"Golubev was more confident and solid, noted the Austrain tennis player. He didn't give me any suprises, but he played very well and he didn't give me any chances. He demonstrated an excellent game."
Andrey Golubev won in three sets - 7:6;6:3;7:6 and brought the first score to the hosts of the court. The next player are Evgeny Korolyov and Jurgen Melzer. On the schedule of the tomorrow and the day after tomorrow games are the doubles and singles.
Korolev also beat Melzer in three sets:7-6(4); 6-3; 6-2;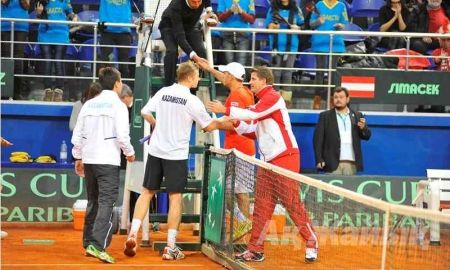 It is the first meeting between Kazakhstan and Austria when they take each other on in the first round of Davis Cup World Group.
WKT
February 1 2013, 15:52