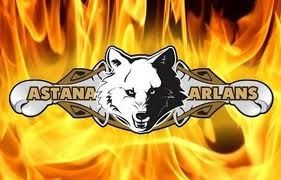 It was another scintillating display by the Astana Arlans Kazakhstan team in Group A as they further extended their unbeaten run with a comprehensive victory over USA Knockouts. The visiting team had too much about them at the Yost Theater with Ismail-Akhunov, Bashenov, Snigur and Rouzbahani all claiming victory to make it an impressive score-line for the Arlans.

It was a real battle of wits in the first bout of the evening at Bantamweight (50-54kg) as the Knockouts' Braulio Avila Juarez battled Kazakhstan's Khabibula Ismail-Akhunov. The experienced 26-year-old Mexican all-action style was too erratic as he failed to contain the expert counter-punching tactics of Ismail-Akhunov. The Kazak orthodox was clever, constantly moving forward as he outthought his rival in all departments to give the visitors the early advantage in the tie.

The speed and skills of Kazakh Lightweight (57-61kg) southpaw Samat Bashenov had the USA's Juaquin Chavez in all kinds of trouble throughout the five rounds as the 25-year-old Arlans fighter extended his winning streak this season to three from three. Bashenov was class, expertly keeping his distance to claim a well-deserved victory as the visiting team further stretched their lead in the match.

22-year-old William Williams from the USA then valiantly battled against Israeli hard man Konstantin Snigur in the Middleweight (67-73kg) bout, but could not find a way past the solid defences of his adversary. Snigur unleashed a succession of crisp and precise punches with the hook to the body doing most of the damages as he triumphed over Williams to win by TKO to give his team the overall victory.

Picking his shots to perfection, with the jab so effective, the Arlans' classy Iranian Ehsan Rouzbahani had too much about him for WSB debutant and local Los Angeles boxer Jamel Reynolds in the Light Heavyweight (80-85kg) head-to-head. The Iranian 24-year-old southpaw's power and poise had Reynolds on the back foot from the onset, with a flurry of quality combinations ensuring Rouzbahani collected his second WSB win of the season by TKO in the fight's final stages.

The night was brought to a close with the Heavyweight (91+kg) contest between the Knockouts' Istvan Bernath and 2009 AIBA World Championships bronze medallist Roman Kapitonenko. It was a really good fight between the 32-year-old Arlans Ukrainian, a bronze medallist at the European Championships in 2010, and the solid Hungarian both very evenly matched. Bernath looked assured and made his power count as he recorded his first win of the season to reduce the deficit for his team.

After making it seven wins on the trot, Kazakhstan now travel to London to meet the British Lionhearts at the iconic York Hall on Thursday 7 February ((20:00 local time) whilst USA host Germany at the Eldorado Hotel and Casino two days later.
February 1 2013, 11:39