By Saule TASBULATOVA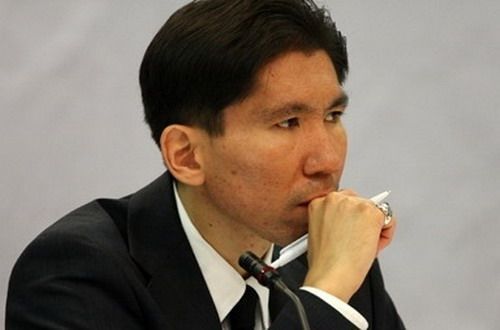 Half a year after his dismissal from the position of the governor of Atyrau Oblast and subsequent corruption revealings, Bergei Ryskaliyev was in absentia accused and announced internationally wanted.
What is the reason for waiting so long before making an apparent and long-standing decision?
Dossym Satpayev, a political scientist [on photo], commented on the matter.
"The fact that ex-governor Ryskaliyev has been claimed wanted for budget embezzlement and abuse of power is not a surprise.
Neither the first time nor the last, an official is given 'a green light' to leave Kazakhstan to soon be actively 'searched'. The power has gone too far playing the games that hit back.

There are various reasons for leading such an absurd policy. Ones just buy a temporary carte blanche to win time to escape. Others run before the dirt comes to surface. Thirds are sheltered by their patrons in Astana, who, of course, take risk by doing so, but to them it's more risky if their proteges end up in jail where people are easily forced to confess. In this case, all the three factors worked.

They took a pause after he left Kazakhstan to continue collecting additional damaging information on him and his protectors in Astana. As I said earlier [see Whose folder is thicker] the folder with incriminating evidence against Aslan Mussin has simply grown thicker. He is now having bad days again. But they missed the key witness against him - Bergei Ryskaliyev. Now they have to press the smaller fish. In any scenario, this situation will again discredit the power, which is repeating its mistake. Firstly, it is reducing anti-corruption war to the level of shadow games and inter-elite skirmish. Secondly, by doing what they do now, they risk to obtain another pseudo-oppositionist abroad with both the money and, what is more important, 'a case of dirt' against the elite of Kazakhstan."




February 1 2013, 10:32