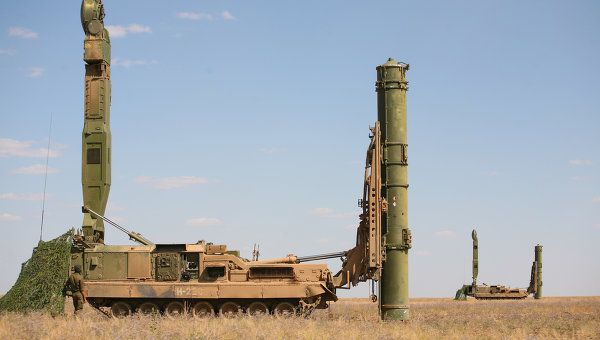 Russia, Kazakhstan Sign Air Defense AgreementASTANA, January 30 – Russia and Kazakhstan signed a deal on Wednesday to create a joint regional air defense system, Kazakhstan's Defense Ministry said on Wednesday.
"This document will create a platform to secure the defense of Kazakhstan's airspace and Russia's adjacent territory," the Defense Ministry said in a statement.
Russia's Defense Minister Sergei Shoigu, who is in Kazakhstan on an official visit, and his Kazakhstan counterpart Defense Minister Adilbek Dzhaksybekov signed the agreement in the capital Astana.
Russiahas previously had such an air defense agreement only with Belarus, but has planned to sign a similar one with Armenia, although the two countries do not share a border.
The two defense ministers also discussed bilateral military issues including Russia's proving grounds in Kazakhstan and military education. Some 600 Kazakhstan military personnel are currently studying in Russian military academies.
January 30 2013, 19:42