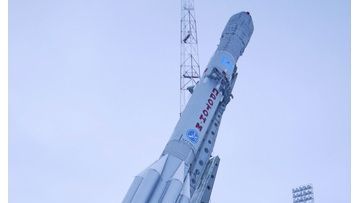 Russia's PM Dmitry Medvedev has approved a draft agreement with Kazakhstan on the use of the so called "northern route" for Soyuz launches from the Kazakhstan-based Baikonur cosmodrome leased out to Russia, Interfax-Kazakhstan reports.

"Russia's RosKosmos Federal Space Agency is tasked with signing the agreement on behalf of Russia's Government; no fundamental changes to the agreement shall be introduced", the Government's resolution signed by Mr. Medvedev reads.

The agreement defines rocket drop off zones in Aktyubinsk and Kostanai oblasts. "The Russian side will pay $460 000 a year for the use of the rocket drop zone regardless of the number of Soyuz launches", the statement reads.
In 2012 the sides agreed on the use of rocket drop zones along the northern route for three launches. Only 2 were performed. Three launches have been scheduled for 2013.

January 30 2013, 18:53