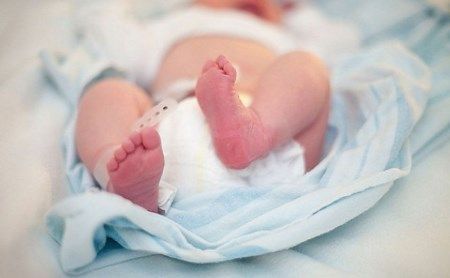 It has been revealed why criminal cases are being taken against the head doctor and the obstetrician-gynaecologist of the Atyrau Regional Perinatal Centre. They are charged pursuant to Clause 3.7 of Part 2 of Article 99 of the Criminal Code of the Republic of Kazakhstan (Murder committed by a group of persons by prior conspiracy, of a person who is obviously helpless).
On 4 October, in Nur Sultan, Deputy Chairman of the Anti-Corruption Agency, Shyngys Kabdul, said the head doctor Kuanysh Nysanbayev and the obstetrician-gynaecologist are suspected of killing a newborn baby.
- It was found that after the birth of the baby, documents were issued pronouncing it stillborn, while in fact it was still alive. After the child showed signs of life, instead of taking urgent measures, the doctors decided to act according to the issued documents and left the child to die. One of the reasons the doctors used for their actions was the documents already filed in the database, which could not be adjusted, - said Shyngys Kabdul.
According to 'AZh', on 29 September, a baby was born in the Regional Perinatal Centre, who immediately after birth did not move or show signs of life and was pronounced stillborn. Upon delivery to the refrigerator, the baby's leg stirred. The obstetrician-gynaecologist called the head doctor, Kuanysh Nysanbaev, who advised him to "leave" the baby in the refrigerator. They were not aware that Nysanbaev's phone was tapped by anti-corruption officials. Moreover, the wiretapping was organised out of suspicion that the head physician had already several times bribed the director of the Institute of Forensic Medicine.
Manshuk Aimurzieva, head of the Health Department of the Atyrau Region, spoke in respect of the charges against the head doctor of the Regional Perinatal Centre.
- I cannot comment on what is happening because it is currently under investigation. But the very fact of having such a charge against doctors terrifies me. I hope that law enforcement bodies will objectively invethis situation, - said Aimurzieva.
Farkhat ABILOV
October 5 2019, 14:52