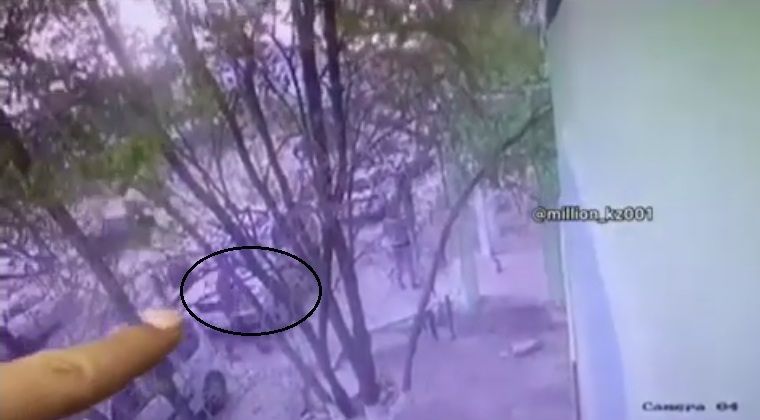 A shocking video has been distributed on social networks - in the residential area of Privokzalny in Atyrau, a man approached another man standing near a car, shot him with a rifle and ran away.
As it became known to "Ak Zhaiyk"; on 16 April at 7.05 pm, a 39-year-old resident of the village of Makat which is in the Atyrau region, shot a 32-year-old countryman, who later died in the intensive care unit of the regional hospital. The killer had a 17-year-old accomplice also from Makat. A criminal case was initiated under Part 1 of Article 99 of the Criminal Code of the Republic of Kazakhstan (Murder) and the police are conducting a search for suspects.
Initially, the police would not comment on the incident, stating they required a written request.
After publication on the website, the press office of the Atyrau Oblast Police Department responded "upon the murder of a 32-year-old man outside a house on Baymukhanova Street, police launched a pre-trial investigation under Part 1 of Article 99 of the Criminal Code of Kazakhstan (Murder). The person involved in the crime has been arrested. In accordance with Article 201 of the Code of Criminal Procedure of the Republic of Kazakhstan, other information was not disclosed."
by Farkhat Abilov
April 25 2019, 09:13