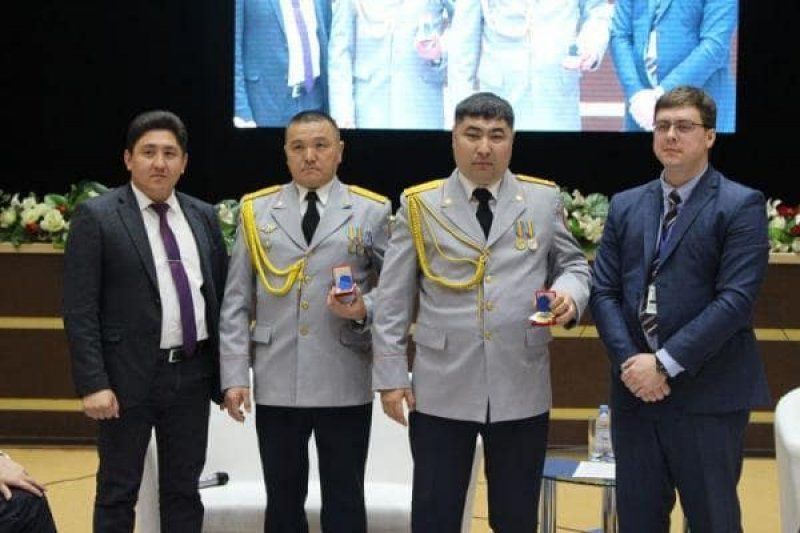 The extended meeting of the Agency for Civil Service Affairs and Anti-Corruption Department for Kostanay Region presented for the first time the Adal Zurek breastplates, established by the Kostanay Adladyk Alany (Kostanay Fairness Platform) project office, Kazinform reports citing the departments press service.
The first such badges were awarded to the acting commander of the company, senior lieutenant of police Daniyar Yermaganbetov and commander of the platoon – senior lieutenant Kazhymurat Zhumagazinov.
"By their example they have proven the integrity of our law enforcement agencies and voluntarily refused to accept a bribe from a person who violated the law", the department said. The Adal Zhurek badges, recently established by the project office «Kostanay-Adaldyk Alany» are awarded for "dedication to public service and demonstration of the principle of honesty during the performance of professional duties".
During the meeting, the results of the work of the department for the last year were also discussed and prospects for 2019 were outlined.
Source: Kazinform
February 17 2019, 20:43