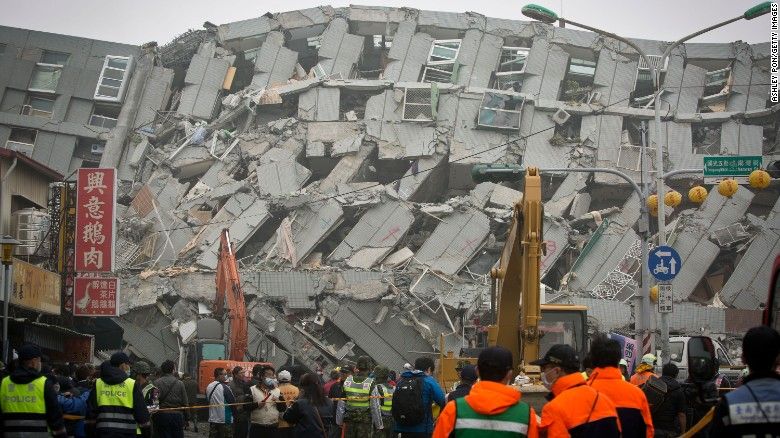 Time is running out to find survivors in the rubble left by a powerful earthquake that shook southern Taiwan. But the process of holding people responsible for some of the devastation is just beginning.
Three people were arrested Tuesday, Xiao Bo-ren, the Tainan government's legal affairs secretary, told CNN. All are former executives of the real estate development company that built Tainan's 17-story Weiguan Golden Dragon tower, which collapsed when the magnitude-6.4 tremor hit early Saturday.
Lin Ming-hui, former chairman of the now defunct Weiguan company, and two other former executives -- Chang Kui-an and Cheng Chin-kui -- face charges of professional negligence resulting in death.
The ruins of the toppled high-rise are the most visible evidence of the massive quake, which killed at least 40 people in the normally quiet city of 1.9 million people, according to the Tainan City Disaster Response Center. Four days later, more than 100 people remained missing.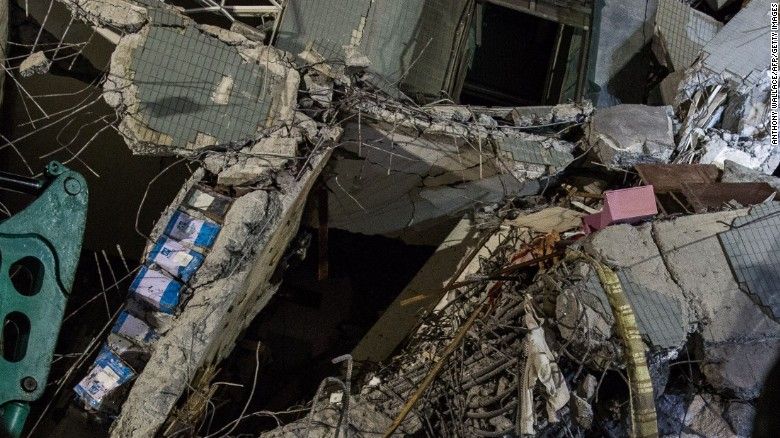 Heavy machinery began drilling around the site Tuesday, starting a new phase of removing debris layer by layer, exposing a mass of tangled wires, broken glass and shards of cement. The hope is that this will let authorities get to any survivors more easily, though many onlookers feared it could kill them by causing concrete slabs to collapse.
"If there are still people breathing in there and they are harmed now, after surviving for days, that would be the greatest tragedy," said Mao Jiecheng, who had rushed from Taipei to volunteer after the quake.
Lin Jianfang is there, too, camping out around the clock with three generations of relatives. The rescue effort is heart-wrenchingly personal for them since Lin's brother, a 41-year-old engineer, was asleep in his apartment when the quake struck and hasn't been heard from since.
Clutching his wife's hand and coughing as pulverized building debris wafted through the air, Lin said, "We refuse to give up hope."
February 10 2016, 17:09