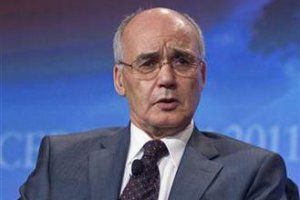 Algeria will not allow foreigners to carry on security at its oil and gas facilities, stated Yusef Yusfi, the country's oil minister during his short visit to Amenas complex on January 21.
"To allow foreigners to be responsible for security at our oil facilities is out of question," he said.

However, the minister pointed out that after the terrorist attack on Amenas, the security of similar facilities will be enhanced throughout the country. As he said, militants caused minimal damage to Amenas itself and the complex will resume work after two days.

To recall, on January 16, a group of terrorists linked to Al-Qaeda seized a production complex in the Algerian gas field of Amenas situated in Sahara Desert.
The facility is operated by a joint venture of Sonatrach [Algerian state company], Britain's BP and Norway's Statoil with lots of foreign citizens working and living there.
The operation to neutralize terrorists that took hostages in the east of Algeria was over by January 19. As a result of measures taken by Algerian special services supported by the army, nearly 700, including 107 foreign citizens, were freed.


January 23 2013, 14:21