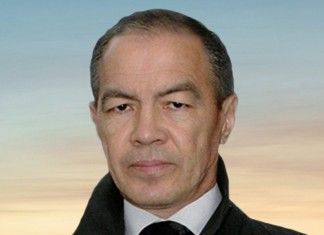 Kazakhstan's police have detained a wealthy businessman with close ties with Russia.
Tokhtar Tuleshov, chief executive of one of the country's largest breweries, was among four people detained in a special operation in the southern city of Shymkent on January 30.
Kazakh media reports quoted an official from the interior ministry saying police had found firearms and some narcotic substance while searching some of the detained men's houses and workplaces. The ministry did not say what the charges were against them.
Tuleshov has run the Kazakh office of a Russia-based organization called the Centre for the Analysis of Terrorist Threats.
Tuleshov has also advised Russia's parliament on matters of economic cooperation and religion.
His detention follows a crackdown by Astana on both pro-Russian and nationalist activists.
Source: 7kun.kz
February 1 2016, 10:10