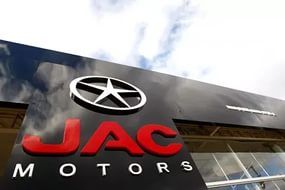 Plans are afoot in Kazakhstan to put into operation a facility for manufacture of JAC vehicles (a Chinese brand) on the basis of the car assembly plant in the city of Kostanai. Deputy Minister of Investment and Development of the Republic, Albert Rau said at the press conference in January.
"We are now launching SKD assembly of several JAC models at the Kostanai plant. We hope that by 2017 we will have a welding line designed for 25,000 cars per year. The CKD assembly will by 50 percent localized," A. Rau said in his speech.
"In Semey, Chinese investors began to implement a project in 2015. About 1.5 million trucks have already been made there. We hope a high degree of localization will also be achieved there," he added.
According to the Deputy Minister, at the present time, Kazakhstan has seven active enterprises that belong to the automotive industry.
"These enterprises are different; our specialty is already defined, and all these companies need to grow. There is also the main objective: to reach the localization level of 50 percent as soon as in 2018. Work is underway to achieve that target," A. Rau said.
"And then, hopefully, we will begin construction of a pipe plant in Almaty. While this joint Kazakh-Chinese project is being implemented, the remaining 50 projects will be in various stages: one-third of projects will be active, one-third will be at the preparatory stage, and the remaining one-third will be at the negotiation stage. By the end of the month, our delegation will visit China again to prepare a 'hot list' of projects for the near future," he concluded.
Source: easttime.info
January 20 2016, 15:24